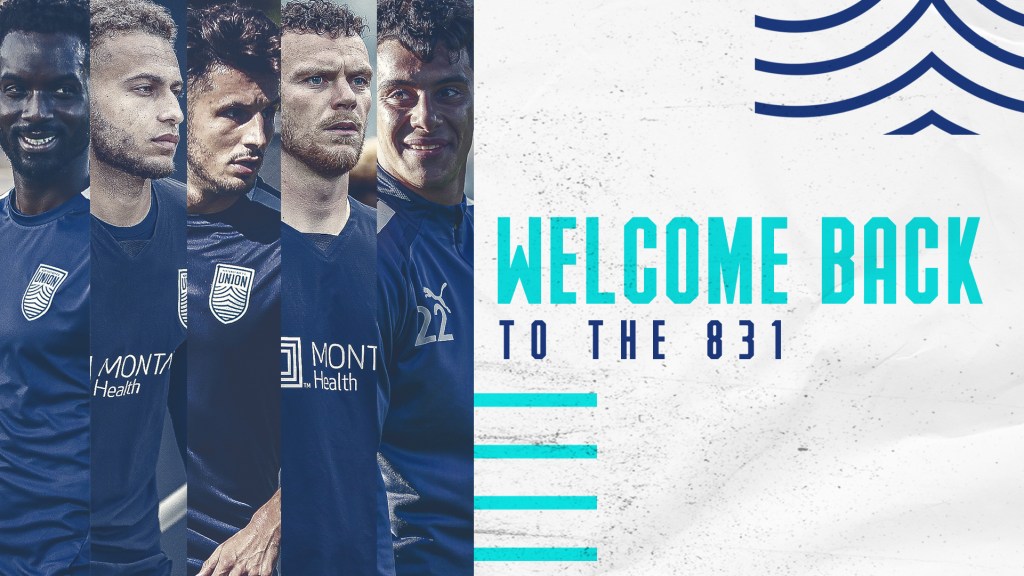 Monterey Bay Football Club Announces 2023 Roster Moves
SEASIDE, California (Tuesday, November 22, 2022) – Monterey Bay Football Club has announced several additional roster moves today. As of now, the team is returning 14 players from the club's inaugural 2022 squad, pending league and federation approval, with conversations ongoing to return others.
Over the past two weeks the club announced contract extensions for forward Chase Boone, defender Morey Doner, midfielder Adrian Rebollar, and goalkeeper Antony Siaha, as well as new contracts for midfielder Mobi Fehr, forward Sam Gleadle, defender Kai Greene, and goalkeeper Carlos Herrera. The club's first-ever signing, Santa Cruz native and El Salvador international Walmer Martínez, remains under contract and is set to return next season.
Also remaining with Monterey Bay F.C. are midfielder James Murphy and defender Grant Robinson. In lieu of picking up their respective options, Murphy and Robinson agreed to new, reworked deals with the club through 2024. Meanwhile, midfielder Arun Basuljevic is also slated to return to the Crisp and Kelp next season.
Monterey Bay F.C. has exercised the contract options for two players: midfielder Simon Dawkins and midfielder Jesse Maldonado.
The club will not exercise the contract options on five players: defender Jiro Barriga Toyama, international forward Seku Conneh, forward Chris Cortez, goalkeeper Rafael Díaz, and defender Sam Strong.
The club is currently in discussions with forward Christian Volesky on a reworked deal. In addition, defender Hunter Gorskie, forward Jason Johnson, and defender Hugh Roberts are out of contract following the 2022 season. While possibilities remain for each to return, Monterey Bay F.C. is actively engaged in talks with Roberts, the club's Captain in 2022, on a potential return.
The current roster heading into 2023 as of November 22 is listed alphabetically as follows:
Goalkeepers (2): Carlos Herrera, Antony Siaha
Defenders (3): Morey Doner, Kai Greene, Grant Robinson
Midfielders (7): Arun Basuljevic, Simon Dawkins, Mobi Fehr, Jesse Maldonado, Walmer Martínez, James Murphy, Adrian Rebollar
Forwards (2): Chase Boone, Sam Gleadle

2023 Season Tickets are available now and can be purchased at www.MontereyBayFC.com/season-tickets.