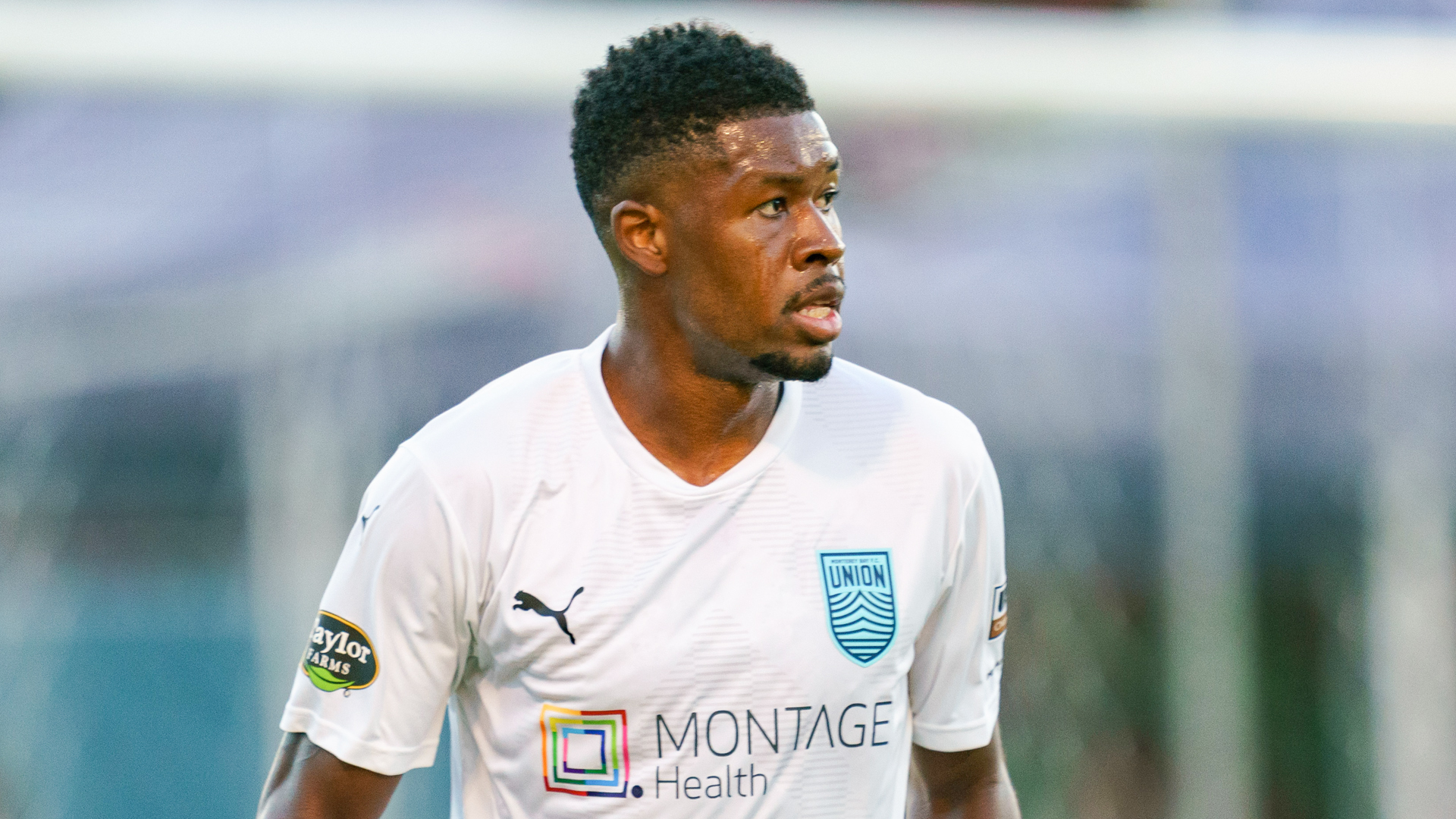 Unbeaten run ends at five, join the Union this weekend at Cardinale Stadium for the final regular season home game of the year
LAS VEGAS, Nevada (Tuesday, September 27, 2022) – Monterey Bay F.C. (12-15-4, 40 points) fell 4-0 to Las Vegas Lights FC (11-13-7, 40 points) at Cashman Field, ending the team's unbeaten run at five games.
Las Vegas earned an opportunity 10 minutes into the match, but the right-footed shot from outside the box by Frank Daroma was saved by Antony Siaha. Monterey Bay F.C. enjoyed a lengthy spell of possession that led to a corner kick in the 20th minute. James Murphy whipped the corner into the box and Walmer Martínez headed the ball into the back of the net, but after a conversation between the referee and his assistant, the goal was disallowed for impeding the goalkeeper in an offside position. In the 35th minute, Monterey Bay's Sam Gleadle received the ball inside the box before delivering a back heel between two defenders to set up Simon Dawkins, but his shot missed wide of the far post. In the 38th minute, Las Vegas sent a low cross into the box from the left side, but the shot was saved again by Siaha. Three minutes later, Monterey Bay F.C. turned the ball over in Las Vegas' half of the field and Danny Trejo punished the Union with the opening goal of the match. Just before the half, Dekel Keinan headed in a free kick to double the lead for the hosts and the Union entered the halftime break down 2-0.
Second-half substitute Seku Conneh closed down and deflected the goalkeeper's pass in the 66th minute, but Las Vegas managed to escape the dangerous situation. A minute later, as the Union continued to push to get back into the match, Lights FC punished the visitors with a left-footed Cal Jennings goal to bring the score to 3-0. Then in the 82nd minute, Trejo scored his second goal of the night to extend the lead for Las Vegas once again and the match ended 4-0 in favor of the hosts.
Up Next: Monterey Bay F.C. will be back at Cardinale Stadium for the club's inaugural, regular-season home finale against Tampa Bay Rowdies for Breast Cancer Awareness Night this weekend, presented by Taylor Farms. The match can also be streamed live on ESPN+.
Notes:
– With tonight's result, Monterey Bay's unbeaten run ends after extending it to five in Miami just 72 hours prior.
– Missing the match due to injury were Rafi Díaz (shoulder), Jason Johnson (quad), and Christian Volesky (hamstring).
Match: Las Vegas Lights FC vs Monterey Bay F.C.
Date: September 27, 2022
Venue: Cashman Field; Las Vegas, Nevada
Weather: Clear and 95 degrees
Attendance: TBA
Scoring Summary: 1 2 F
Las Vegas Lights FC 2 2 4
Monterey Bay F.C. 0 0 0
LV: Daniel Trejo (Cal Jennings) 41'
LV: Dekel Keinan (Daniel Crisostomo) 45'
LV: Cal Jennings (Daniel Trejo) 67'
LV: Daniel Trejo (Chase Bromstedt) 82'
Lineups:
Las Vegas Lights FC (4-4-2): Abraham Romero; Mohamed Traore (Chase Bromstedt, 60'), Alejandro Lara, Dekel Keinan, Antonio Leone; Ladji Malle (Julian Gaines, 59'), Jorge Almaguer, Daniel Crisostomo (Nathan Ordaz, 86'), Frank Daroma (Erik Duenas, 72'); Cal Jennings (Daron Iskenderian, 72'), Daniel Trejo
Subs not used: Abraham Romero, Álvaro Quezada
Monterey Bay F.C. (4-2-3-1): Antony Siaha; Grant Robinson, Hugh Roberts, Kai Greene, Morey Doner; James Murphy, Mobi Fehr; Simon Dawkins (Jiro Barriga Toyama, 74'), Sam Gleadle (Arun Basuljevic, 74'), Walmer Martínez (Seku Conneh, 60'); Chase Boone (Adrian Rebollar, 74')
Subs not used: Carlos Herrera, Hunter Gorskie, Chris Cortez
Stats Summary: LV / MB
Shots: 13 / 12
Shots on Goal: 7 / 2
Saves: 2 / 3
Corner Kicks: 3 / 9
Fouls: 11 / 12
Possession: 46.4% / 53.6%
Misconduct Summary:
LV: Mohamed Traore (caution) 17'
MB: Simon Dawkins (caution) 28'
MB: Walmer Martínez (caution) 45'
LV: Antonio Leone (caution) 71'
LV: Daron Iskenderian (caution) 73'
Officials:
Referee: Calin Radosav
Assistant Referee: Kali Smith
Assistant Referee: Ricardo Ocampo
Fourth Official: Brandon Stevis