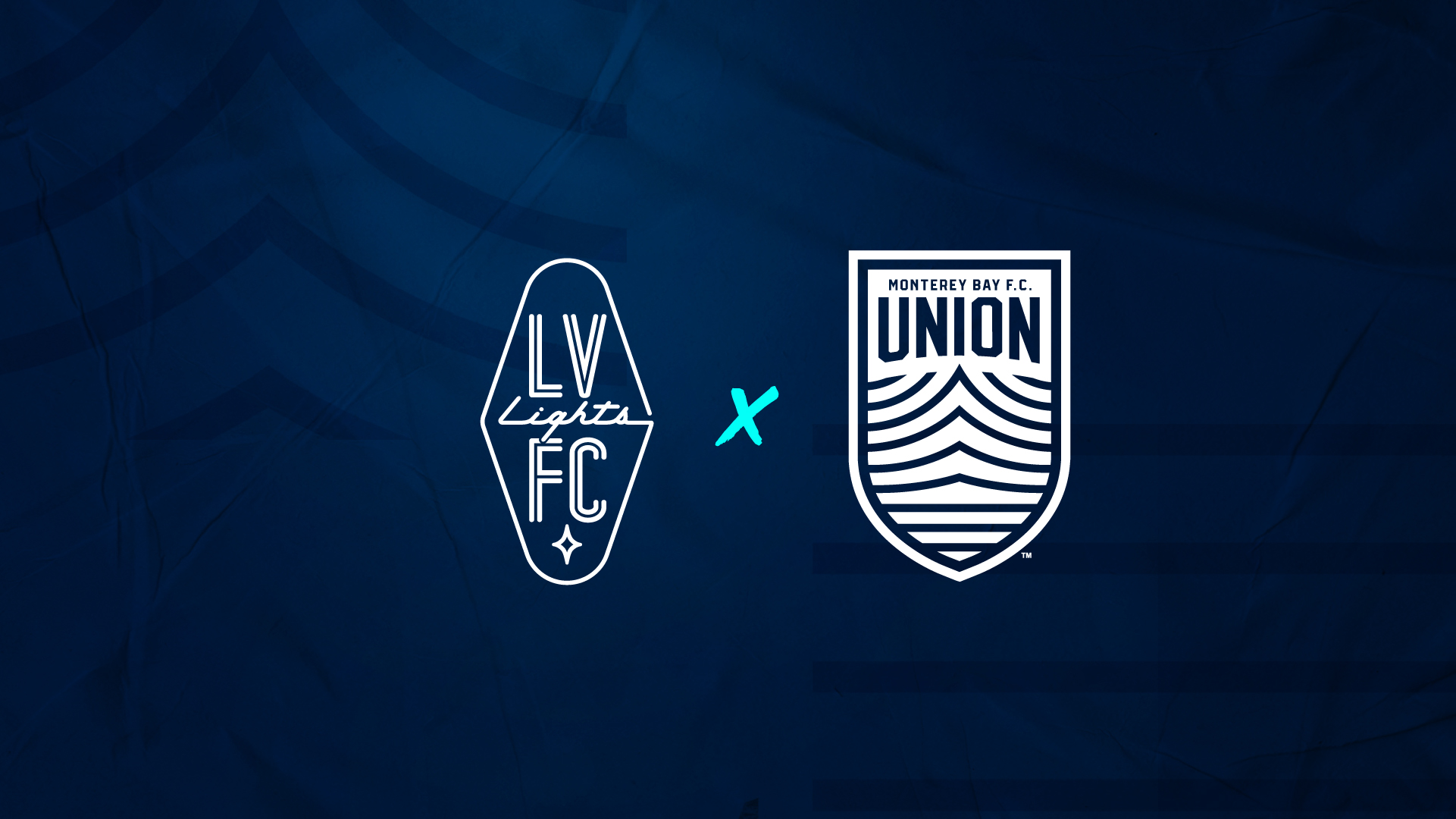 The Crisp and Kelp will look to push their undefeated streak to six as the playoff race tightens
LAS VEGAS, Nevada (Monday, September 26, 2022) – Monterey Bay F.C. heads to the Neon Capital of the World to face Las Vegas Lights FC at Cashman Field in Week 30 of the 2022 USL Championship regular season on Tuesday, September 27. Kickoff is set for 7 p.m. PT and can be streamed live on ESPN+.
Las Vegas Lights FC vs. Monterey Bay F.C.
Cashman Field; Las Vegas, Nevada
Tuesday, September 27, 2022; 7 p.m. PT
Game Notes for Tuesday's LVvMB Match Available Online & by Request
Media members looking to receive the document as an attachment or have further questions are asked to please contact Steven Vargo in the MBFC Communications Department via email at steven@montereybayfc.com.
Records: Las Vegas Lights FC (10-13-7, 37 points); Monterey Bay F.C. (12-14-4, 40 points)
FiveThirtyEight Predictor: MBFC 39%, LV 32%, Draw 29%
Head-to-Head: Monterey Bay F.C. holds the early advantage over Las Vegas with a win in the only previous meeting between the sides. The previous match took place at Cardinale Stadium, the inaugural home opener for the Crisp and Kelp, and resulted in a 1-0 win for the Union behind a game-winning Walmer Martinez goal in the 56th minute on May 7.
Match Outlook: As the curtains continue to close on the 2022 regular season, the playoff race in the Western Conference is getting tight. Unbeaten in its last five, currently ninth-place Monterey Bay F.C. is making things uncomfortable for the teams currently above the line. Now just two points back of the 7th and final playoff spot, three points back of 6th, and three points back of 5th with a game in hand, the Crisp & Kelp go into Tuesday's crucial matchup with a chance to get above the line for the first time in the club's short history. Las Vegas currently sits in 10th place, just three points below the Union, and will hope to end its four-match losing streak with a result at home.
Connections: Monterey Bay F.C. has several connections to Las Vegas Lights FC, starting with Sporting Director and Head Coach Frank Yallop. In 2020, Yallop took over for Eric Wynalda to coach the side for a season. During that season, Yallop coached current Monterey Bay F.C. players Grant Robinson, Mobi Fehr, and Seku Conneh. MBFC midfielder James Murphy also has a connection to Lights FC, as he played on loan for Las Vegas in 2018 after signing with MLS side LAFC.
Additional Notes: With the original date for the match postponed due to an unplayable field, the match moved from September 10 to September 27. In just the second-ever meeting between these two clubs, the Union will look to take its first-ever step over the playoff line with a win over Las Vegas on Tuesday. Monterey Bay F.C. is 4-9-1 so far this season on the road, while Lights FC is 5-7-2 as hosts.