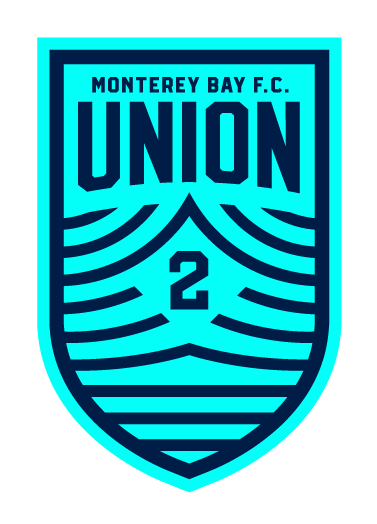 MONTEREY BAY F.C. 2
Monterey Bay F.C. 2 (MBFC2) is based in Salinas, California and will play in USL League Two, a pre-professional development league beginning in May 2023. The development club will play the majority of its home matches in Salinas at Rabobank Stadium.
MBFC2 offers a higher level of competition for local players with top-level coaching and a strong infrastructure to support and expose players to the professional soccer environment. MBFC2 is the first step toward continuing the overall growth and expansion of Monterey Bay Football Club.
The development club's soccer operations will be led by Monterey Bay F.C. Sporting Director Frank Yallop and Club Development Officer Neil Diaz. Monterey Bay F.C. Assistant Coach Ramiro Corrales, who is from Salinas, will manage the touchline as Head Coach for MBFC2. Corrales will also remain on the coaching staff for the first team.
MBFC2 Frequently Asked Questions (expand to view)
How old do I have to be to play on MBFC2?
MBFC2 is a U23 team with a limited number of spots open for players over the age of 23. However, there is no lower age restriction for players.
How long is the season?
The regular season begins in May and ends mid-July with the postseason starting shortly after.
When do we start training/games?
MBFC2 begins training the week of April 3 and will train twice a week until the end of the season.
Where are we going to train?
MBFC2 will train in Salinas, California.
How much does it cost?
There is no cost to play for MBFC2.
When is the roster finalized?
The initial roster will be finalized on April 3. MBFC2 can sign players throughout the season.
If I return from College in May, can I still try out?
Yes, MBFC2 will invite players to train throughout the season and can add players to the roster up until the last game of the season.
Where will games be played?
MBFC2 will play six games at home and six games away. The team will play the majority of its home matches at Rabobank Stadium in Salinas. The venue will be the home stadium for the development club for four of its six total home matches this summer, with the other two matches scheduled to take place at the home of the first team, Cardinale Stadium in Seaside.
How do players get to games?
Players will drive to games on their own. In some cases, players will carpool together.
Who is coaching the team?
Ramiro Corrales will be Head Coach of the team alongside Assistant Coach Mark Christie.
What is the commitment?
Players are expected to commit for the entire season.
How does MBFC2 collaborate with the first team?
Sporting Director and first team Head Coach Frank Yallop will be working closely with Ramiro and Mark throughout the season. If and when the opportunity exists, training with the first team may be arranged.
Do I need Insurance?
When you sign for MBFC2 you will be covered by insurance purchased by the team.
2023 OPEN TRYOUTS
Open tryouts for MBFC2 give local players the opportunity to be evaluated by Monterey Bay F.C. 2 Head Coach Ramiro Corrales and his staff. The first date of tryouts is Sunday, March 26 with the second and final date being Sunday, April 2. Both dates are scheduled for 9:00 a.m. – 3:00 p.m. PT. The tryout format will consist of 11v11 games with the schedule to be announced to registrants on the Wednesday prior to each tryout date. Each player will be assigned a game time and a numbered pinnie. Tryouts will take place at Alisal High School in Salinas. Space is limited to 114 people, must be 16 years of age or older.
TRYOUT DATES
March 26 & April 2 (Sunday/Sunday)
COST
$50
AGE
16 & older
LOCATION
Alisal High School
777 Williams Rd., Salinas, CA 93905
WEEKLY PRE-TRYOUT CLINICS
Pre-tryout clinics are designed for young players who want to get additional training prior to MBFC2's official tryouts in late March. Each weekly session will be held on Tuesday and Thursday from 7 – 9 p.m. local time. Each clinic will be led by MBFC2 Head Coach Ramiro Corrales and will be limited to 20 participants per week.
WEEKS
1) March 7 & March 9 (Tuesday/Thursday)
2) March 14 & March 16 (Tuesday/Thursday)
3) March 21 & March 23 (Tuesday/Thursday)
COST PER WEEK
$40
AGE
16 & older
LOCATION
Alisal High School
777 Williams Rd., Salinas, CA 93905