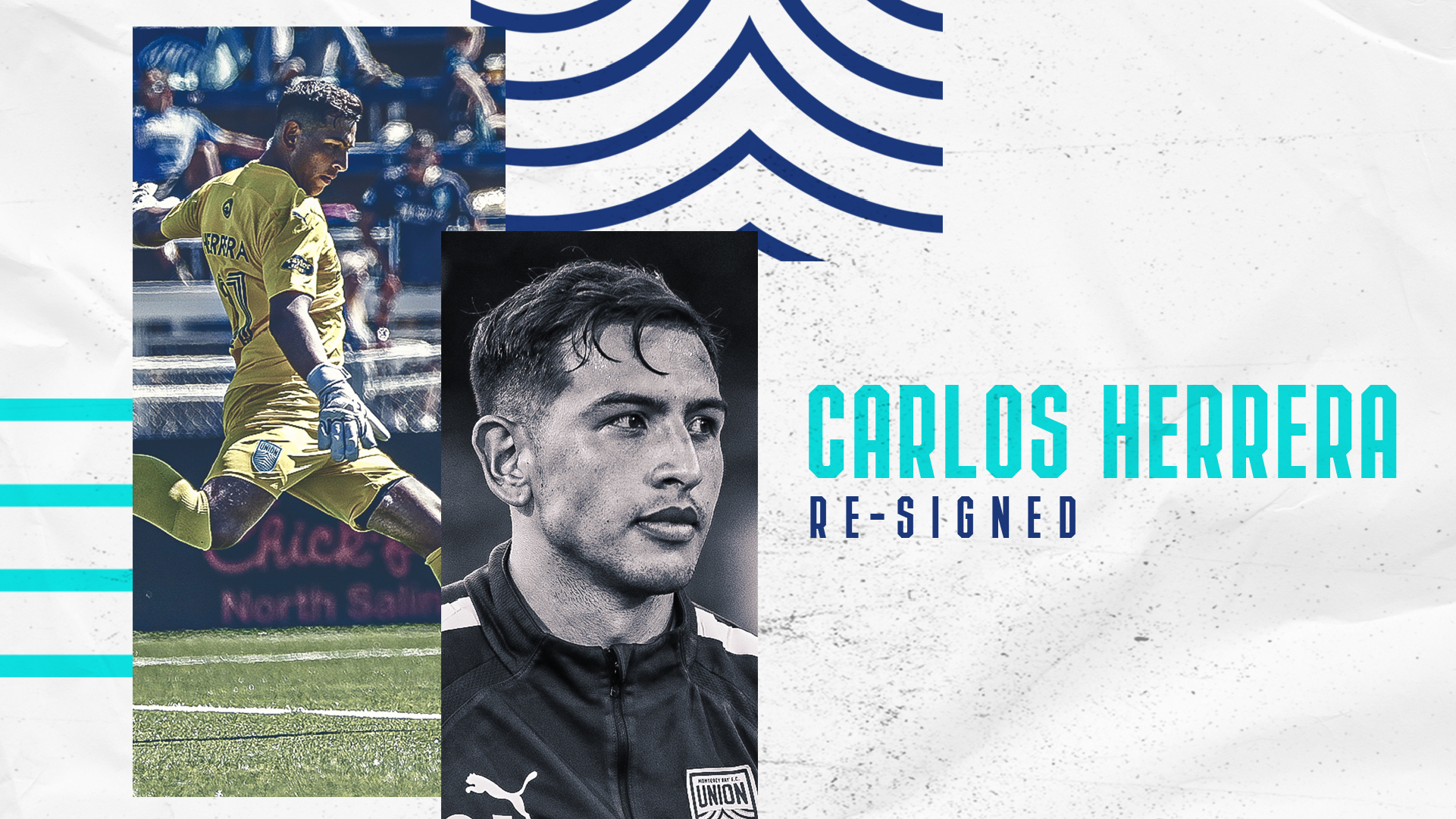 Monterey Bay F.C. Re-Signs Goalkeeper Carlos Herrera to New Contract
SEASIDE, Calif. (Monday, November 21, 2022) – Monterey Bay F.C. announced today that the team has re-signed goalkeeper Carlos Herrera to a new one-year contract with an option to extend for a further year, pending league and federation approval. The move secures the Union a promising, young goalkeepers group ahead of the club's second season in the USL Championship.
In his first professional season, the San Leandro, California native started seven matches in between the pipes for the Crisp and Kelp, logging a total of 585 minutes. Herrera's professional debut came on the night of Monterey Bay's inaugural home opener against Rio Grande Valley FC, Cardinale Stadium's grand opening. In addition to the club earning the full three points on the night, Herrera led the way to the first shutout in club history, earning himself a clean sheet in his first-ever start.
"I believe Carlos is a good young goalkeeper who had some solid games for us," said Monterey Bay F.C. Sporting Director and Head Coach Frank Yallop. "I felt that he did well in his first professional season. He's got room to grow as a pro and we are hopeful that he can continue to develop. We are excited to have him back."
Herrera recorded 22 saves in 37 shots faced in the club's inaugural campaign, and recorded the first saved penalty kick in club history in his final start of the year in the club's regular season finale. In addition, Herrera finished the year with the Union's second-ever league-wide Save of the Week award for his save on the road against Rio Grande Valley FC in Week 32.
"It is hard not to love this club and its fan base," explained Herrera. "This club feels like home. I am excited to get back to work and achieve great things here in Seaside."