KNOW YOUR CREST
Through thousands of hours of research, surveys and listening sessions with the community, we heard what binds all of us to this remarkable place. It is the land. It is the sea. And it is the community that share a commitment of hard work, a love for family and a passion for the beautiful game.  We may come from many lands and across oceans, but we now have a club to call our own.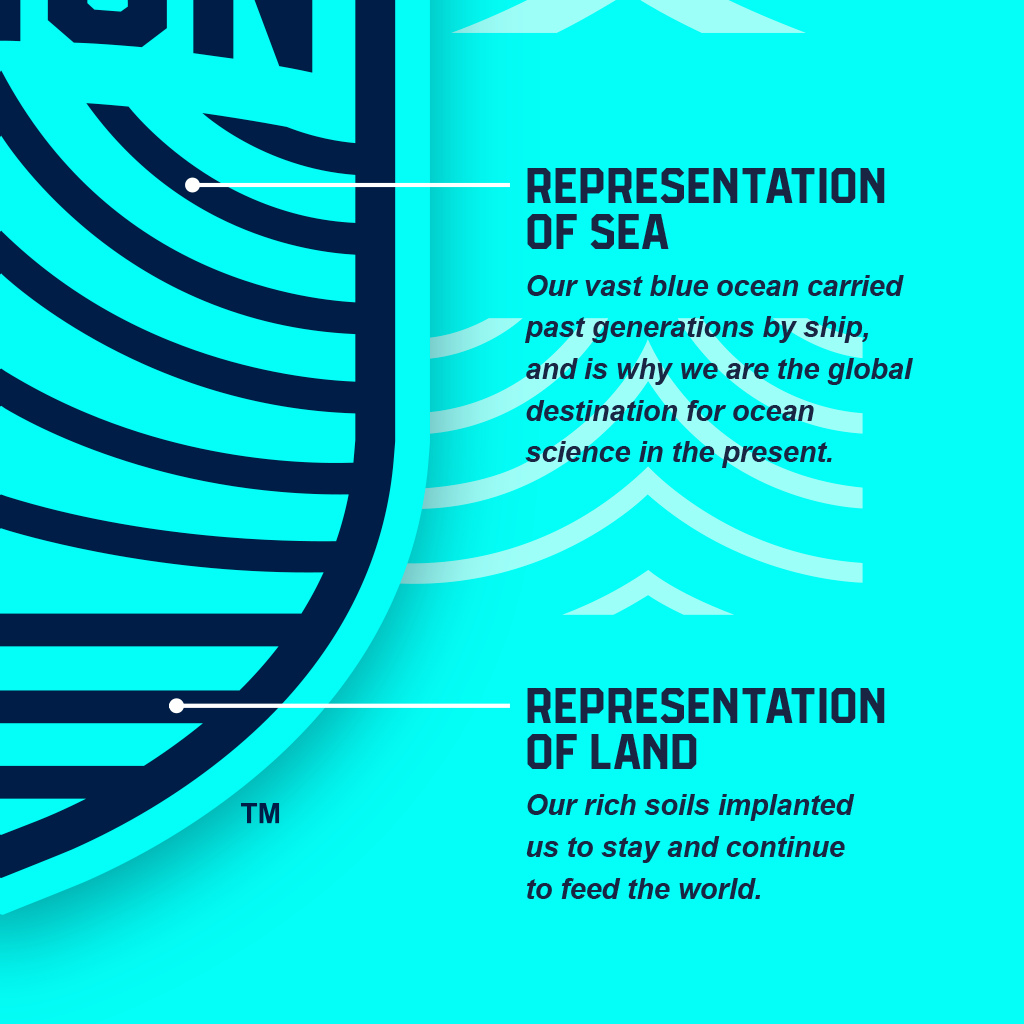 COLORS
Our colors reflect the iconic blues of our waters, found nowhere else; filled with our deep-sea canyon, kelp forests, coastal estuaries and abundant life.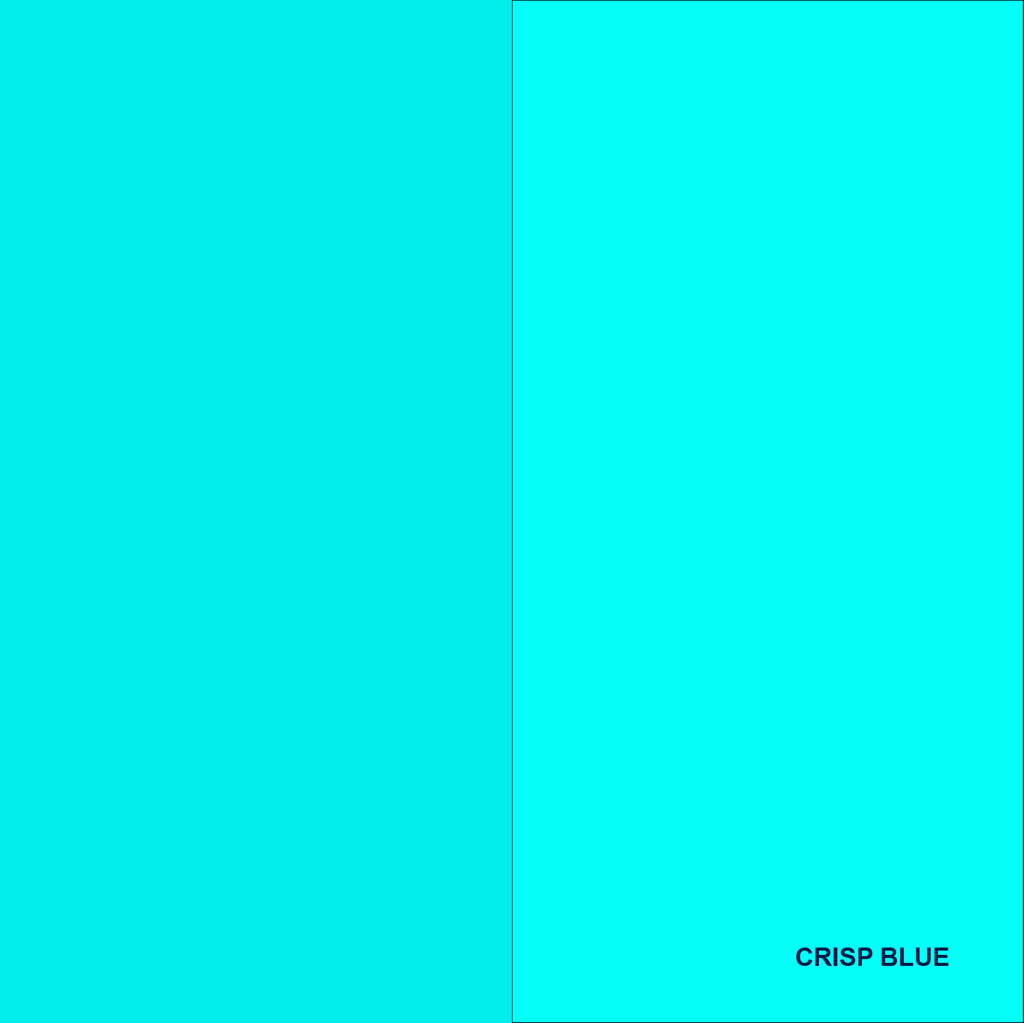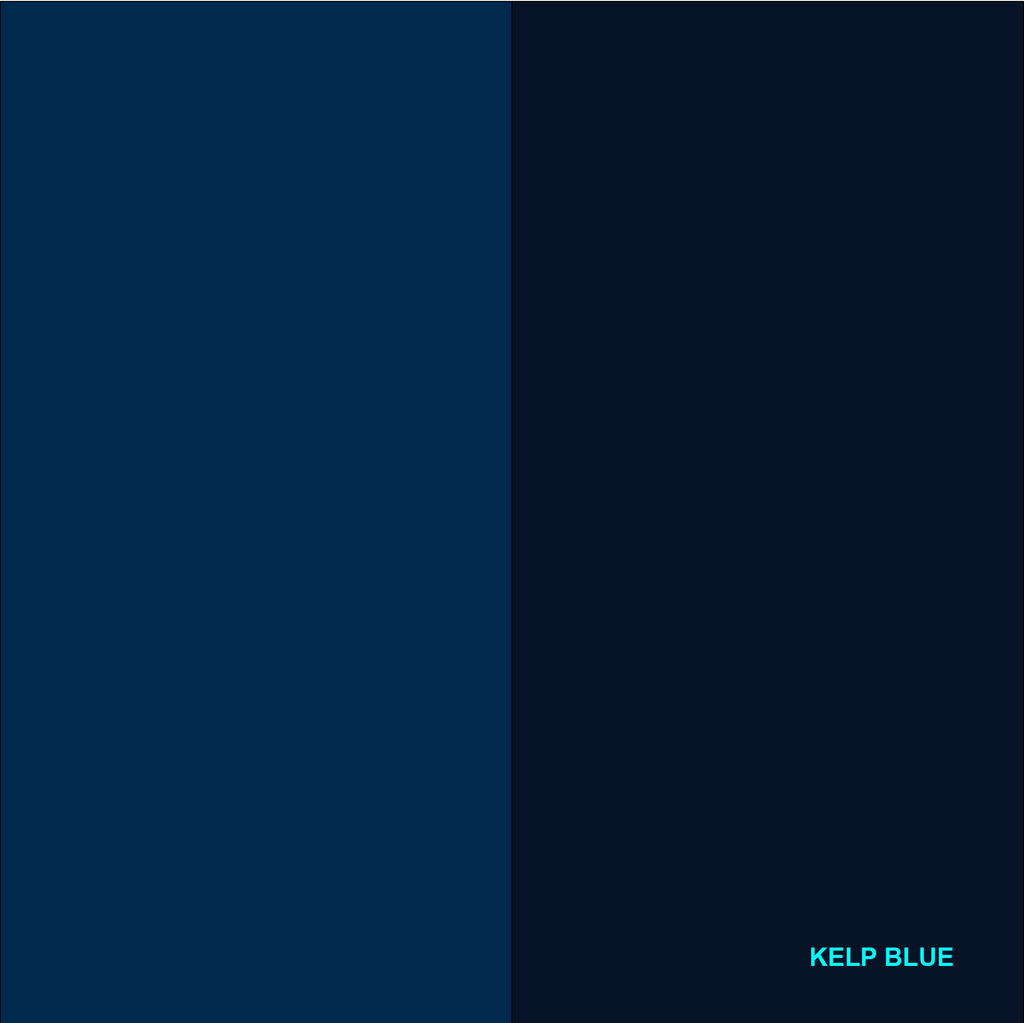 EN ESPAÑOL
CONOCE NUESTRO ESCUDO
Mediante muchas largas horas de busqueda, encuestas y sesiones con la comunidad, hemos escuchado que lo que nos conecta a todos en este maravilloso lugar, es el campo y el mar. Yesta es la comunidad que comparte un compromiso de esfuerzo, amor a la fami/ia y pasi6n por el futbol. Venimos de distintos lugares, pero ahora tenemos un club al que 1/amamos nuestro.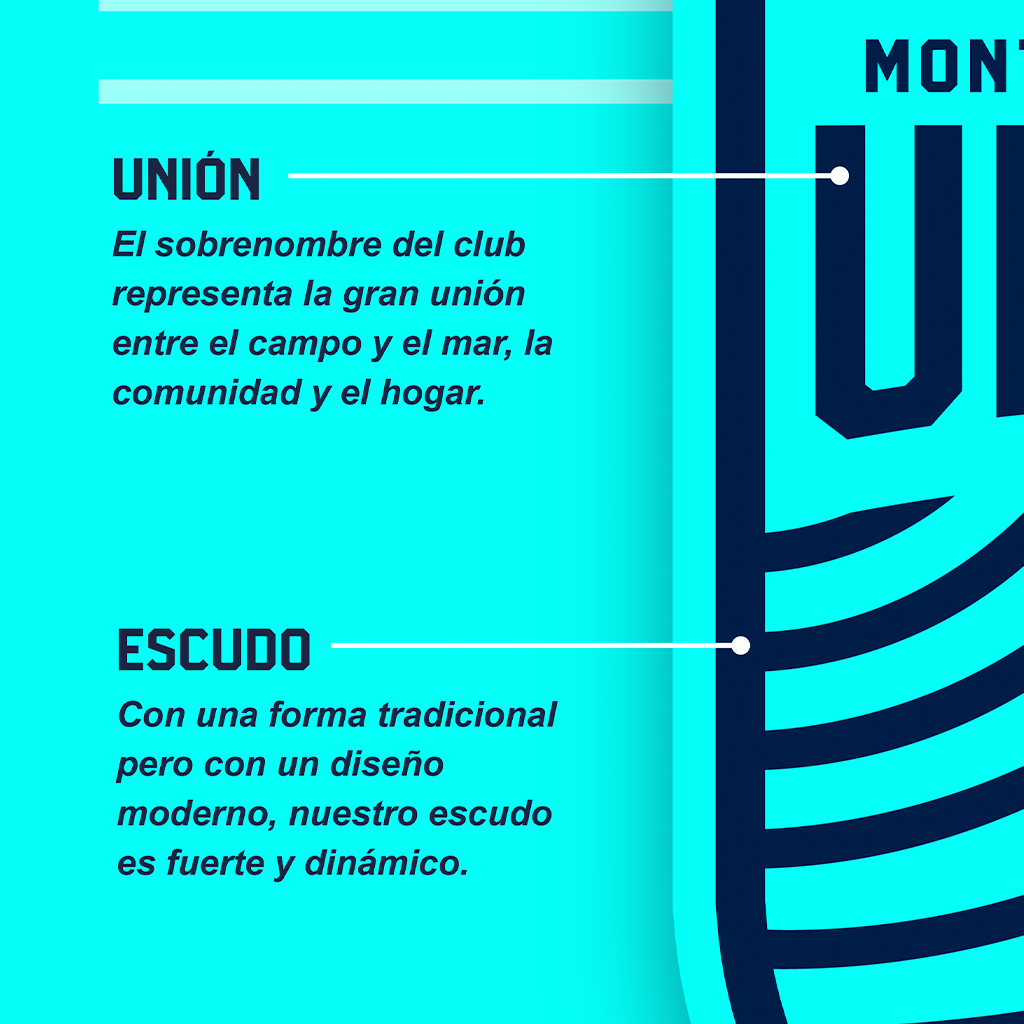 COLORES
Como en ningun otro /ugar, nuestros co/ores reffejan /osco/ores azules de nuestras aguas. Llenos de mares profundos, a/gas marinas, monumentos de la costa y la vida abundante.