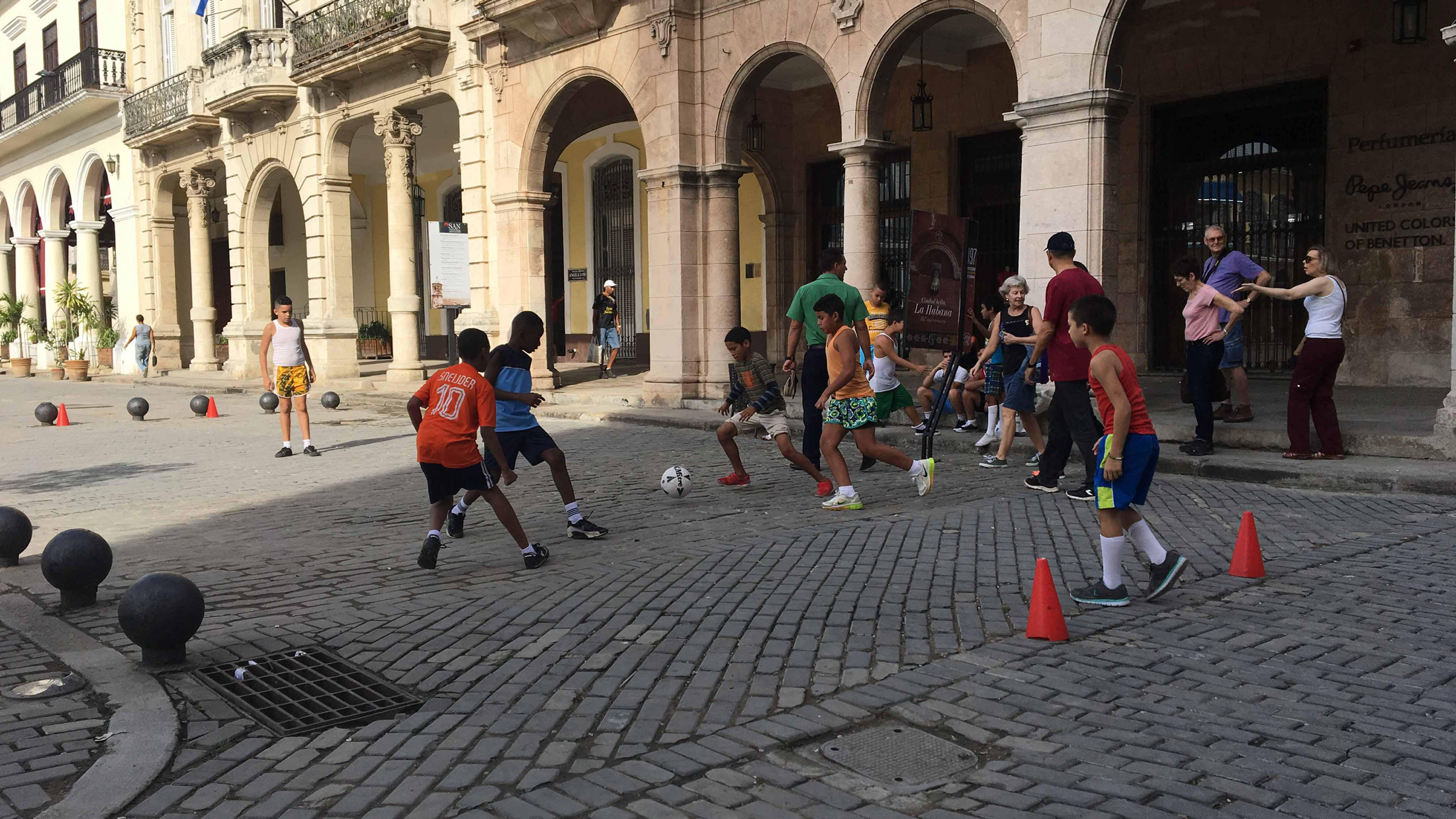 THE WORLD'S GAME
"SOCCER ISN'T THE SAME AS BACH OR BUDDHISM. BUT IT IS OFTEN MORE DEEPLY FELT THAN RELIGION, AND JUST AS MUCH A PART OF THE COMMUNITY'S FABRIC."
– Franklin Foer, How Soccer Explains the World
There is a reason it is called the world's game – and not just because half of the world's population either plays it or watches it. It has a union and community of over 4 billion that cheer, chant and march as they raise their club's banner.
It is soccer. Fútbol. Football. Fútbol. Futebol. Calcio. Fußball.
And dozens of other names in hundreds of languages that all represent one thing . This is the world's game. The English may have written down the rules, but its roots and origins go back to the dawn of civilization and spread across every continent.
Over 5.4 billion people watched the 2022 FIFA World Cup.
Over 260 million watched the U.S. Women's National Team win the 2019 FIFA World Cup; that is more than double the number of viewers who watched the 2019 Super Bowl at 99 million.
Average attendance at an MLS game in 2019 was around 21,000 – higher than the average attendance for an NHL or NBA game.
Nearly 12 million people play soccer in the U.S., 4.5 million of which are youth under the age of 12 years old.
Soccer continues to grow, including a 4.5% increase in participation in 2019.
The California Youth Soccer Association is the largest state organization within the US Youth Soccer Association registering more than 180,000 players annually, and over 35,000 administrators, coaches and volunteers in 132 member leagues of registration, including Monterey and Santa Cruz Counties.