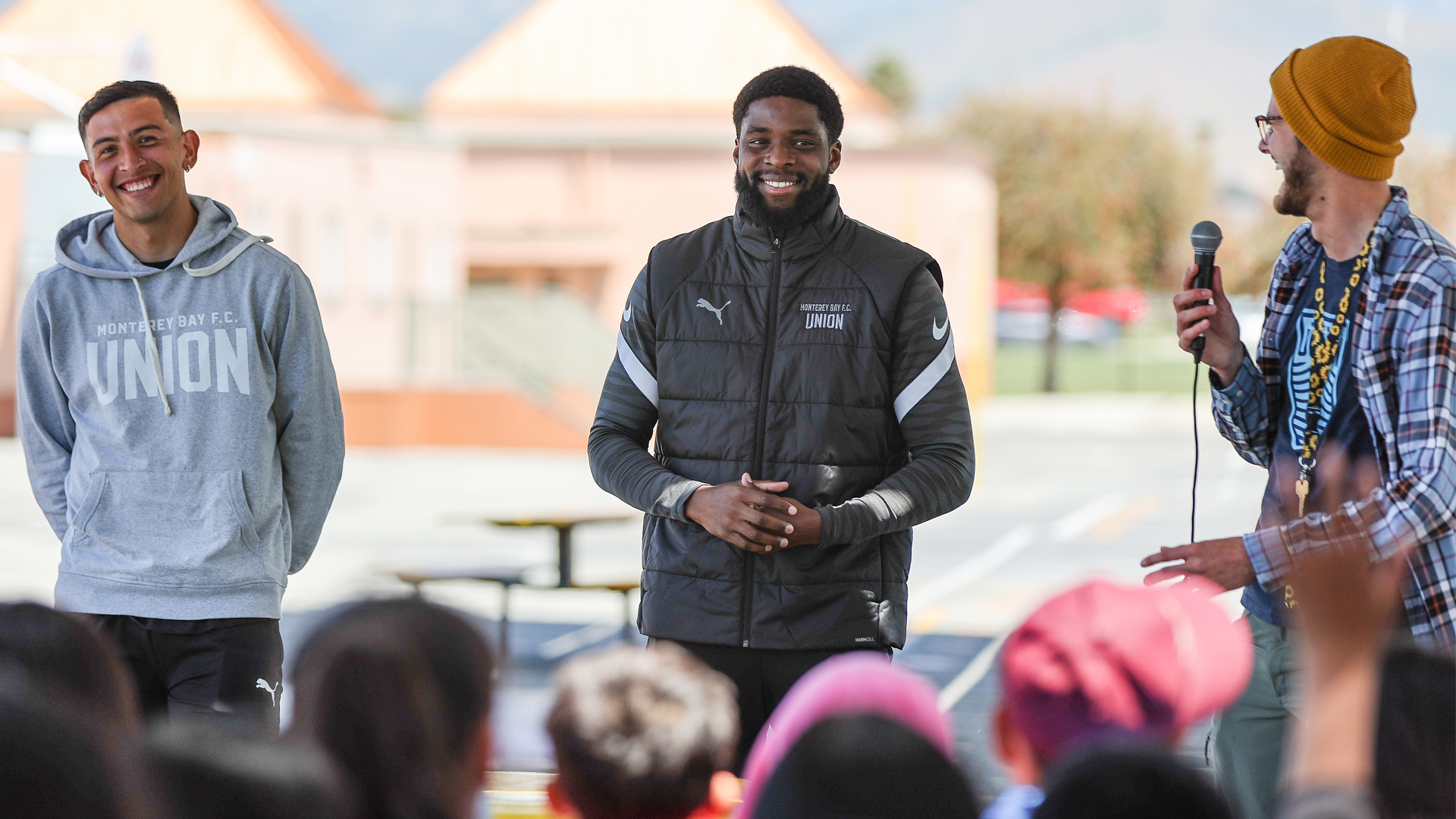 Monterey Bay Football Club Visits Frank Paul Elementary School in Salinas
SEASIDE, Calif. (Friday, May 19, 2023) – Monterey Bay Football Club (Monterey Bay F.C.) goalkeeper Carlos Herrera and forward Ugo Okoli visited Frank Paul Elementary School of the Alisal Union School District in Salinas, California on Thursday, May 18.
Upon the Club's arrival, elementary school teacher and MBFC supporter Noah Jensen led the Frank Paul Elementary students in several Monterey Bay F.C. chants as a heartwarming welcome to the attending players. Herrera and Okoli then participated in the school's career-focused month with stories about working hard and following their dreams. In addition, they took time to answer questions from the kids and sign autographs.
"We had an unbelievable reception from the Frank Paul Elementary School students, who were a blast to interact with," said Herrera. "It's great to see the positive effect our club can have in the community."
"The energy from the kids were amazing and it was great talking with the staff as well," said Okoli. "This is why we play, to bring joy and positivity to our communities. Especially the youth."