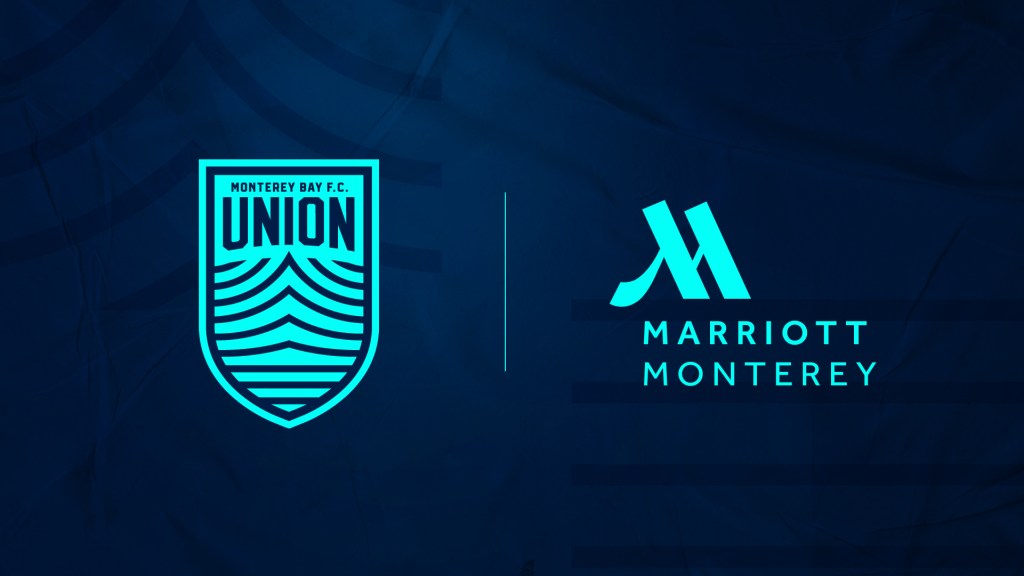 Monterey Bay Football Club (Monterey Bay F.C.) announced today a new partnership agreement with the Monterey Marriott. As a Proud Partner of the club, the Monterey Marriott will be the presenting partner of Lucky Seat at every home match this season.
"The Monterey Marriott family is truly excited to partner with the Monterey Bay F.C. as we embark on the inaugural season, building a soccer legacy," said Monterey Marriott General Manager Stefan Lorch. "As football is coming to its new home in the Monterey Bay, we look forward to being the home away from home for our club and all its fans."
Lucky Seat will take place during each match at Cardinale Stadium in 2022. A random seat will be selected and whichever lucky fan is sitting in that seat will receive a prize package from the Monterey Marriott.
"We're very happy to have the Monterey Marriott become a Proud Partner of our club," said Monterey Bay F.C. President Mike DiGiulio. "We look forward to our partnership together and we're excited to see Lucky Seat take place at our home games this season."
Monterey Bay F.C. is currently accepting seat deposits for its inaugural 2022 USL Championship season. Learn more about Monterey Bay F.C. by following @MontereyBayFC on Twitter, Instagram and Facebook and online at MontereyBayFC.com.