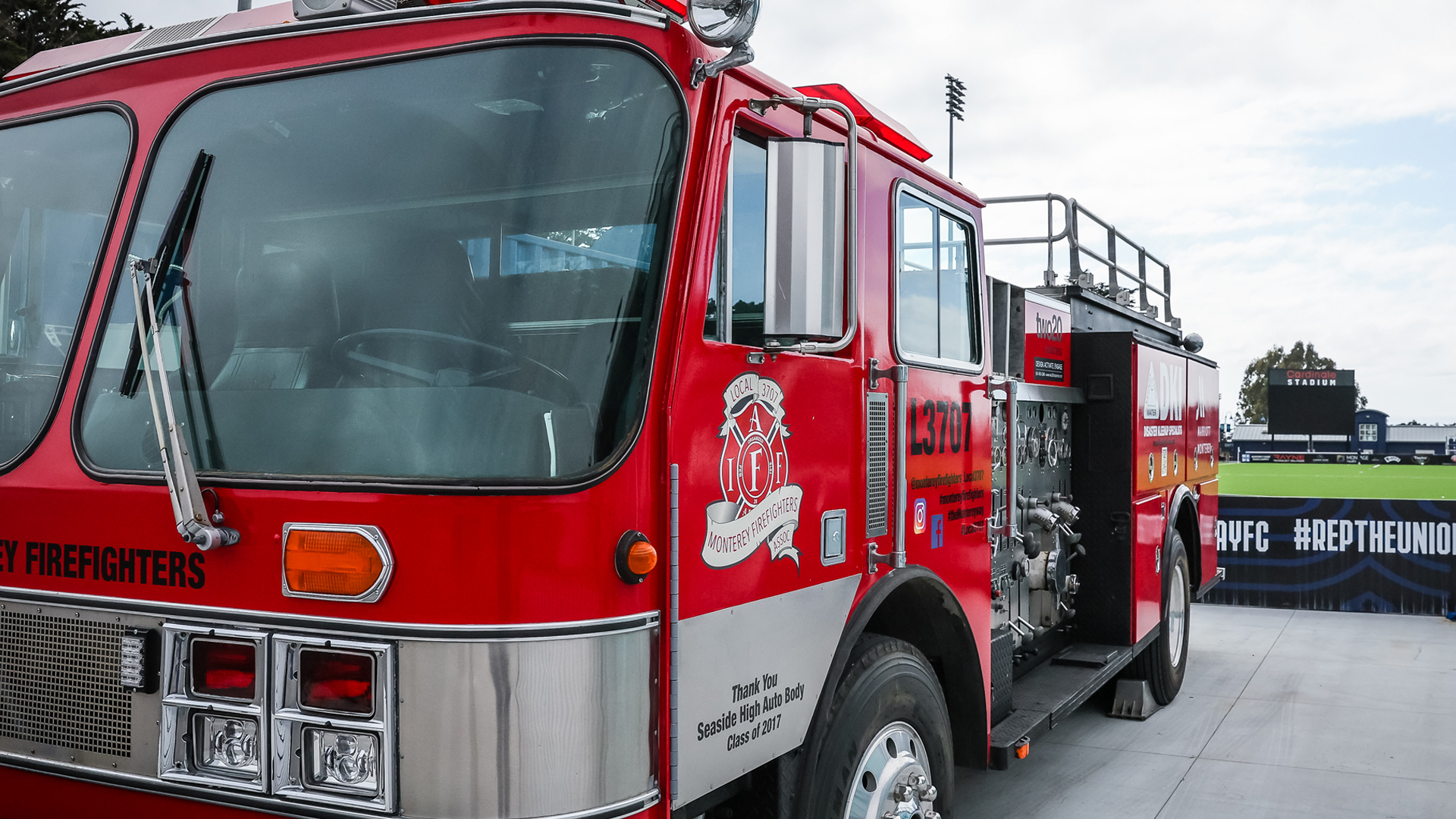 Monterey Bay Football Club Announces Charitable Auction for VIP Experience at First Responders Night Match
SEASIDE, Calif. (Friday, May 26, 2023) – Monterey Bay Football Club (Monterey Bay F.C.), the Monterey Firefighters Association and Alvarado Street Brewery have partnered together to offer an exclusive, one-of-a-kind VIP Experience to the highest bidder, with all proceeds from this auction benefiting the Monterey Firefighters Community Foundation. The MBFC VIP Experience will take place when the Club celebrates First Responders Night against FC Tulsa on Wednesday, May 31 at 7 p.m. PT.
With this exclusive VIP Experience, you and 24 of your friends will enjoy the following:
Experience the MBFC vs FC Tulsa match from the Fire Engine Field Suite
10 parking passes for the VIP Lot
25 Meal and drink vouchers (provided by Alvarado Street Brewery)
MBFC team-signed fire helmet
MBFC team-signed "Defend The 831" flag.
The winner of the Monterey Bay F.C. VIP Experience will be contacted to coordinate item pickup and ticket transfer for the match. For more information and to place your bid for the MBFC VIP Experience now, click here. To learn more about the Monterey Firefighters Community Foundation, visit MontereyFirefighterFoundation.org.
To further celebrate first responders, the Salinas Police Department K-9 Unit will be honored and in attendance, while the U.S. Army Color Guard will present the colors and perform the National Anthem. Learn more about Monterey Bay F.C. by following @MontereyBayFC on Twitter, Instagram and Facebook, as well as online at MontereyBayFC.com.