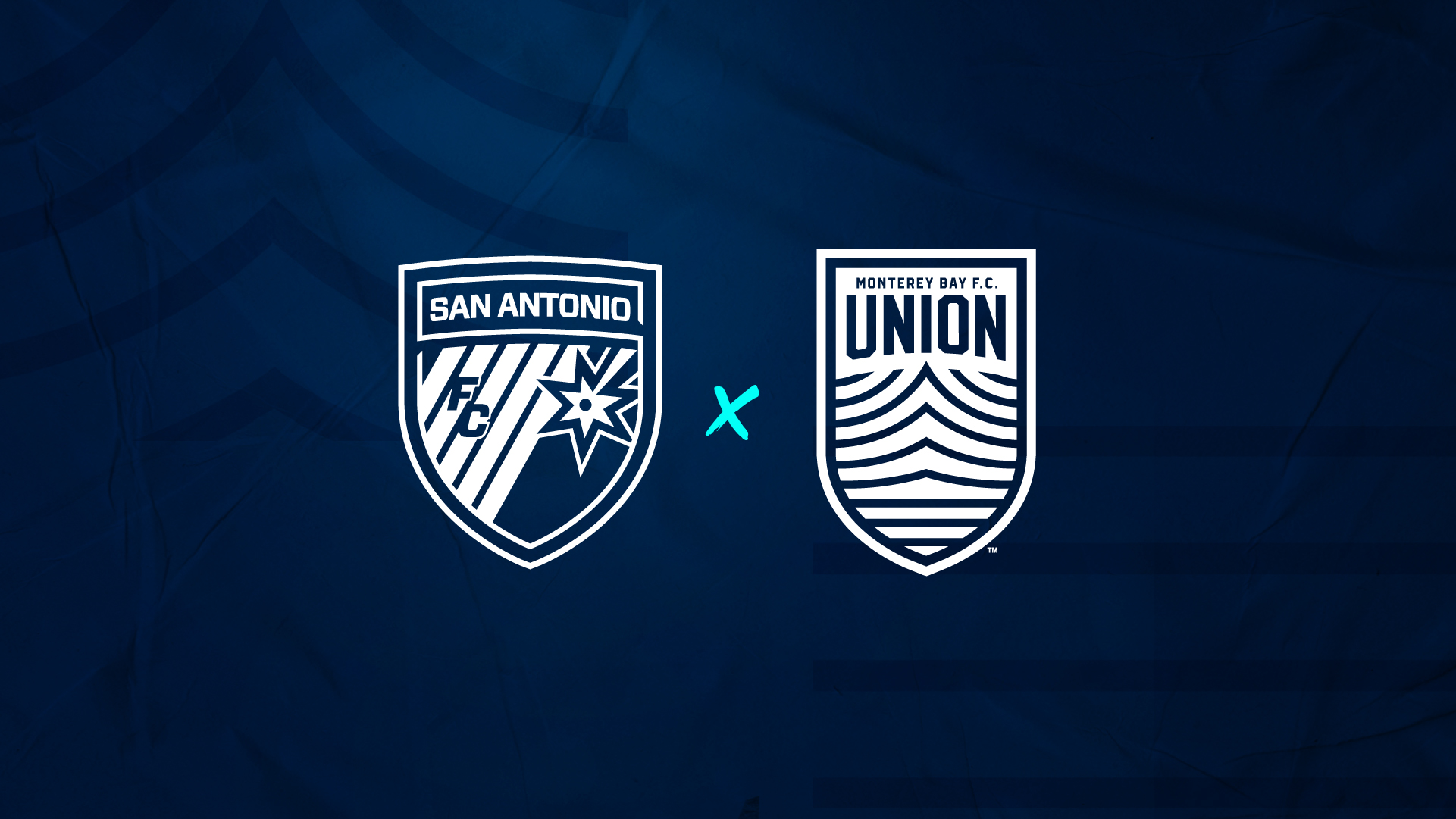 Monterey Bay Travels to San Antonio for Showdown with Reigning USL Championship Title Winners
SAN ANTONIO, Texas (Friday, August 18, 2023) – Monterey Bay F.C. (7-11-6, 27 points) travels to San Antonio for a 6:00 p.m. PT kickoff against the defending USL Championship Title Winners on Saturday at Toyota Field in Week 24 of the 2023 USL Championship regular season. Live streaming of the match will be available on ESPN+.
The previous fixture between the Union and San Antonio FC occurred earlier this season on April 1 at Cardinale Stadium. San Antonio FC stunned the crowd by taking the lead just eight minutes into the match in what would be the lone score of the first half. Then 15 minutes into the second half, Sam Gleadle equalized for the Crisp-and-Kelp with his first goal of the season, but the points on the night ultimately went to San Antonio FC with the visitors scoring the match-winner in the 85th minute.
With wins in all three fixtures between the sides to date, San Antonio owns the all-time head-to-head with a 3-0-0 record over Monterey Bay, including a 1-0-0 mark on their home grounds at Toyota Field in a match that took place in April of 2022. With the Union having opened its inaugural season with seven consecutive road matches, and with San Antonio awaiting the brand new club as the host of its seventh and final road match of that streak, the Texas side took advantage for a 6-0 victory. On that result alone, the Union have since been buried in goal difference (-8) within the matchup and will look to chip away at the eight-goal deficit with a win on Saturday night.
Monterey Bay enters the match on the wrong side of both the longest losing streak (5) and longest winless streak (8) in Club history after falling to Tampa Bay last weekend. With just 10 regular season matches left to play in 2023, the Crisp-and-Kelp are hoping to right the ship with a tone-setting victory over the defending champions. Not only would it be the Club's first-ever win over San Antonio, it could potentially be a springboard for a strong finish down the stretch. With the playoffs still well within reach, Monterey Bay has everything to play for.
San Antonio FC vs. Monterey Bay F.C.
Toyota Field; San Antonio, Texas
Saturday, August 19, 2023; 6:00 p.m. PT
Access SAvMB Match Notes
The Adobe PDF version of the 2023 Match Guide in advance of Saturday's contest between Monterey Bay F.C. and San Antonio FC can be found HERE. Media members looking to receive the document as an attachment or have further questions are asked to please contact Steven Vargo in MBFC Communications via email at steven@montereybayfc.com.
FiveThirtyEight Predictor
MBFC 12%, SA 65%, Draw 23%
2023 Records
San Antonio FC (13-4-7, 46 pts, 1st West); Monterey Bay F.C. (7-11-6, 27 pts, 11th West)