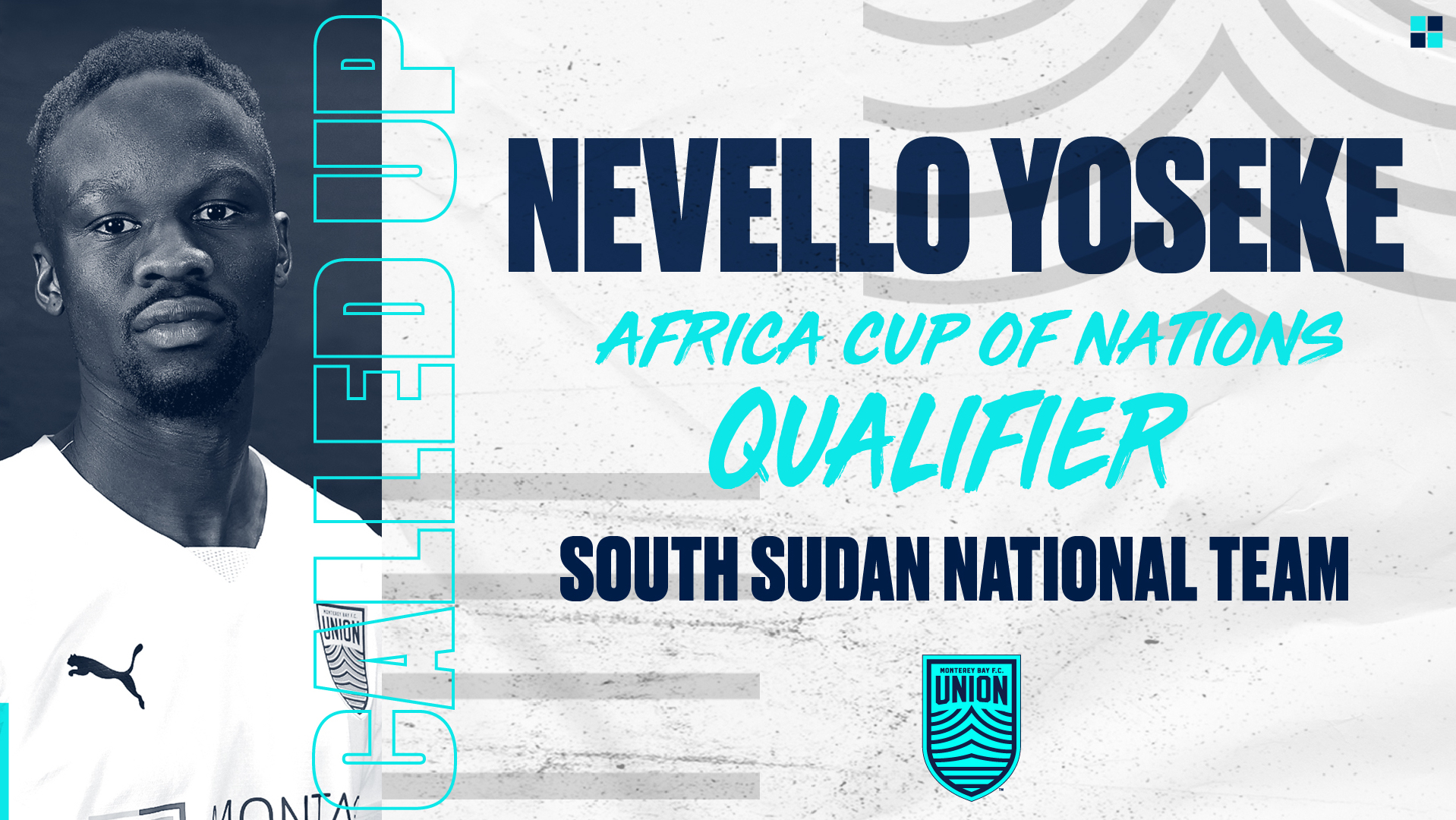 Monterey Bay Midfielder Nevello Yoseke Earns First Call-Up to South Sudan National Team
SEASIDE, Calif. (Thursday, August 31, 2023) – Monterey Bay F.C. midfielder Nevello Yoseke has earned his first-ever selection to the South Sudan National Team, the Bright Stars, for the final match of the 2023 Africa Cup of Nations qualifying group stage against Mali on September 8, followed by a friendly against Kenya on September 12.
"It's an honor for me to represent my country," said Yoseke. "It's amazing, especially for my family. I am very excited to go there and get to work. Playing for my national team against Mali, which is a great country in Africa with a lot of great players that play in the first division there, so I am sure it will translate into more confidence for me and then hopefully I can come back here and help the team finish the season on a great note."
Currently in his first season with Monterey Bay, Yoseke has made nine starts in 14 appearances across all competitions for the Crisp-and-Kelp. Back in April, he scored the game-winning goal in a come-from-behind victory away from home over Indy Eleven. It was Yoseke's first goal for the Union and helped to secure the Club's first road win of the season. In 655 minutes played so far this season, the 27-year-old has recorded 20 tackles, seven interceptions and four clearances.
Yoseke joins South Sudan ahead of its match against Mali on Friday, September 8 at 12 p.m. PT at Stade du 26 Mars in Bamako, Mali. The second fixture, the friendly between the Bright Stars and Kenya, will take place four days later on Tuesday, September 12 in Kenya. Yoseke will be unavailable for MBFC's upcoming away matches against El Paso and Memphis, but is expected to be available for selection ahead of the Club's home fixture against Las Vegas on September 16.