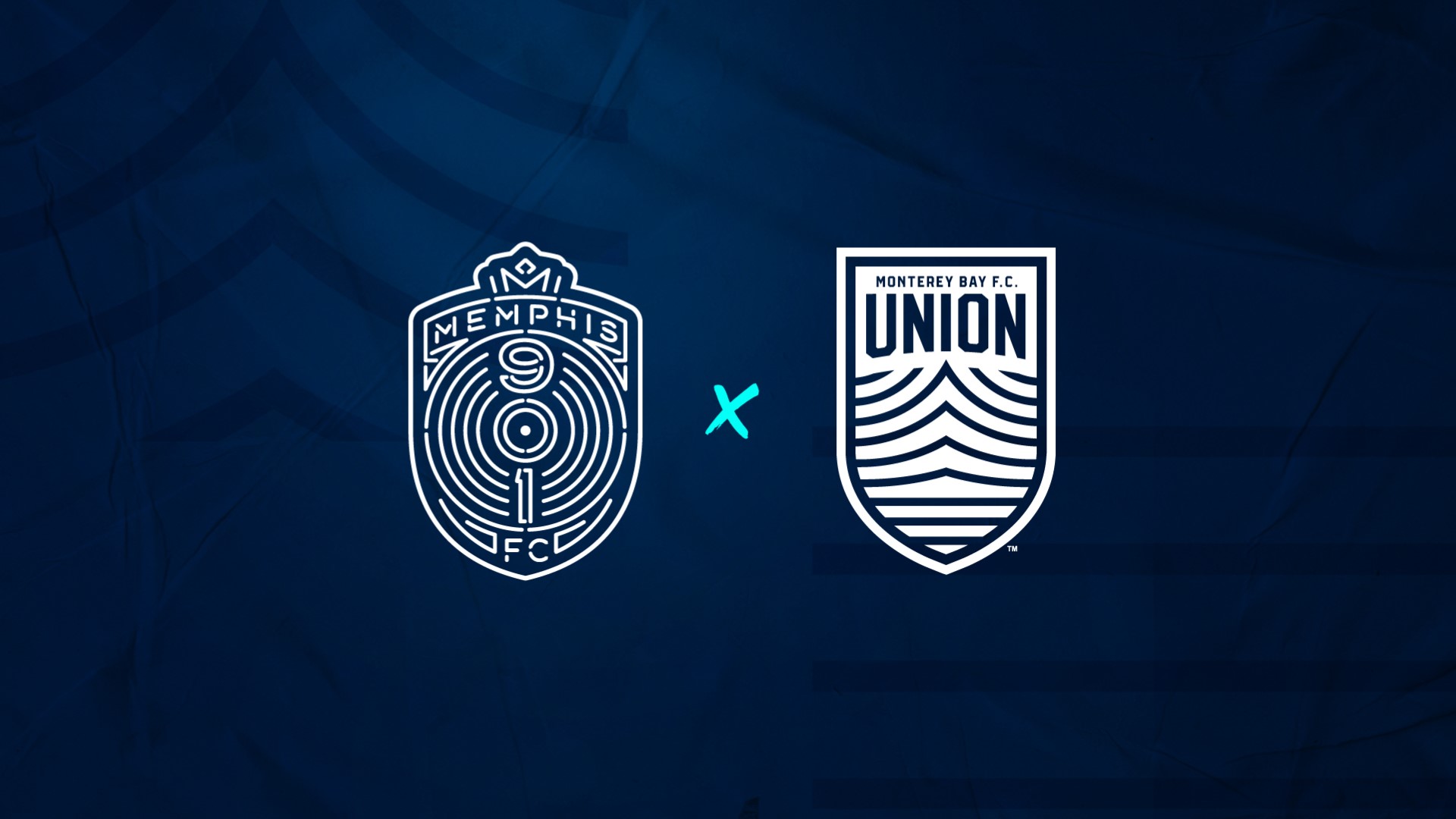 Monterey Bay Makes First-Ever Trip to Tennessee for Memphis 901 FC Matchup
MEMPHIS, Tennessee (Friday, September 8, 2023) – Monterey Bay F.C. (9-11-7, 34 points) travels to Tennessee for a 5:00 p.m. PT kickoff on Saturday against Memphis 901 FC (11-7-9, 42 points) at AutoZone Park in Week 27 of the 2023 USL Championship regular season. Live streaming of the match will be available on ESPN+.
Saturday's contest will be the inaugural meeting between Monterey Bay and Memphis as last season's schedule did not facilitate matchups between every team in the league as it has this year. As such, the two interconference foes will begin their history with a bout at AutoZone Park in Tennessee, where Memphis 901 FC are currently .500 at 4-4-4 on the campaign. Winless at home since June 24 and winless in its last three contests overall, Memphis needs a result to stay afloat in its race for a top-four seed in the Eastern Conference and a home playoff game next month.
On the other hand, Monterey Bay is steadily growing into form at just the right time. With its sophomore season on the brink, the Crisp-and-Kelp responded with back-to-back wins to climb two spots in the table and extend its unbeaten run to three matches overall. Still below the line yet, the Union have clawed within a single point of the eighth and final playoff spot in the Western Conference, and are now just two points out of seventh and six points out of sixth with seven matches to play.
"I think the team is in a really good place right now," said Monterey Bay midfielder James Murphy. "We've had three good results in our last three games to bounce back from a rough period for us. The spirit in the locker room is up right now, everyone feels really good after our last couple of results. Going into Memphis this weekend, we know it's going to be a tough game but I think we're really confident. We're really looking forward to it and hopefully we can get another good result."
SportsClubStats Playoff Predictor (34.0%)
Chance of playoffs with a WIN: 54.1%
Chance of playoffs with a DRAW: 32.8%
Chance of playoffs with a LOSS: 25.0%
Upcoming Fixtures to Watch:
Orange County vs El Paso (9/9)
→ OC win = MBFC +2.6%
→ ELP win = MBFC –6.4%
Colorado Springs vs San Antonio (9/9)
→ SA win = MBFC +3.2%
→ COS win = MBFC –3.6%
Birmingham vs New Mexico (9/10)
→ BHM win = MBFC +1.8%
→ NM win = MBFC –3.9%
Las Vegas vs El Paso (9/13)
→ LV win = MBFC +5.5% (draw = +2.8%)
→ ELP win = MBFC –4.4%
Memphis 901 FC vs. Monterey Bay F.C.
AutoZone Park; Memphis, Tennessee
Saturday, September 9, 2023; 5:00 p.m. PT
Access MEMvMB Match Notes
The Adobe PDF version of the 2023 Match Guide in advance of Saturday's contest between Monterey Bay F.C. and Memphis 901 FC can be found here. Media members looking to receive the document as an attachment or have further questions are asked to please contact Steven Vargo in MBFC Communications via email at steven@montereybayfc.com.
2023 Records
Memphis 901 FC (11-7-9, 42 pts, 5th East); Monterey Bay F.C. (9-11-7, 34 pts, 9th West)