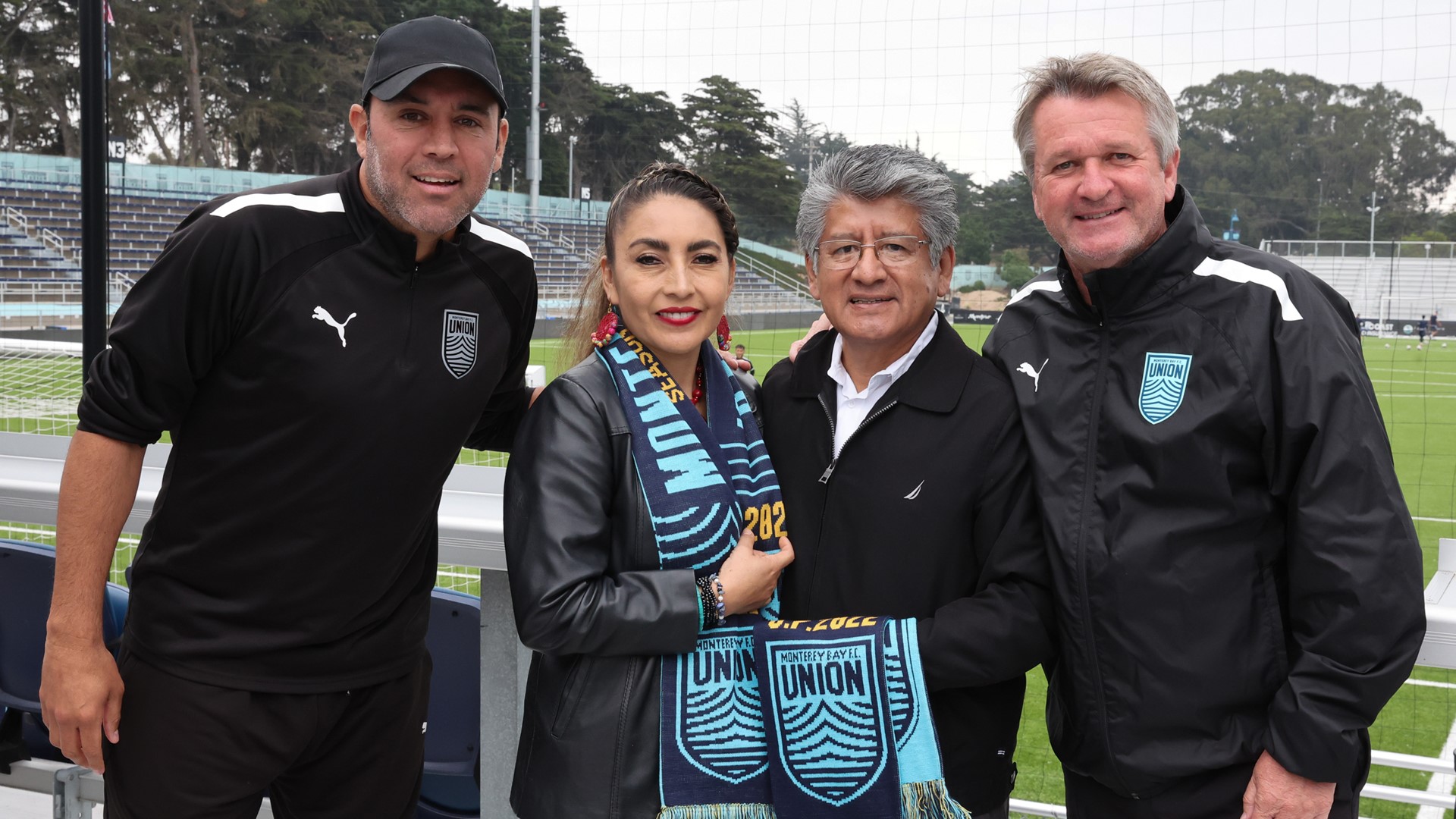 Monterey Bay Football Club Welcomes Oaxaca De Juarez Mayor and Delegation for Visit to Cardinale Stadium with Seaside City Council Members
Today we had the pleasure of welcoming the Mayor of Oaxaca De Juarez, México, Francisco Martínez Neri, along with the delegation from Oaxaca De Juarez, Seaside Mayor Pro Tem Dave Pacheco, Council Member Alex Miller, and Recreation Director Dan Meewis to Cardinale Stadium.
The Mayor and delegation are visiting Seaside this week to celebrate the 3rd annual "Oaxaca by the Sea" festival, which is a celebration of the Oaxacan Culture and the City of Seaside's partnership with Sister City, Oaxaca De Juarez, Mexico.
The Oaxaca by the Sea festival will be from 12-5pm, on Saturday, September 23. For more information please visit bit.ly/461XfEe.
Monterey Bay Football Club le da la bienvenida al alcalde de Oaxaca de Juárez y a su delegación en una visita al Estadio Cardinale con miembros del Concejo Municipal de Seaside
Hoy tuvimos el placer de darle la bienvenida al Estadio Cardinale al Alcalde de Oaxaca De Juárez, México, Francisco Martínez Neri, junto con la delegación de Oaxaca De Juárez, el Alcalde Pro Tem de Seaside Dave Pacheco, el Concejal Alex Miller y el Director de Recreación Dan Meewis.
El alcalde y la delegación visitarán Seaside esta semana para celebrar el tercer festival anual "Oaxaca junto al mar", que es una celebración de la cultura oaxaqueña y la asociación de la ciudad de Seaside con la ciudad hermana de Oaxaca de Juárez, México.
El festival Oaxaca by the Sea será de 12 a 5 p. m., el Sábado 23 de septiembre. Para obtener más información, visite bit.ly/461XfEe