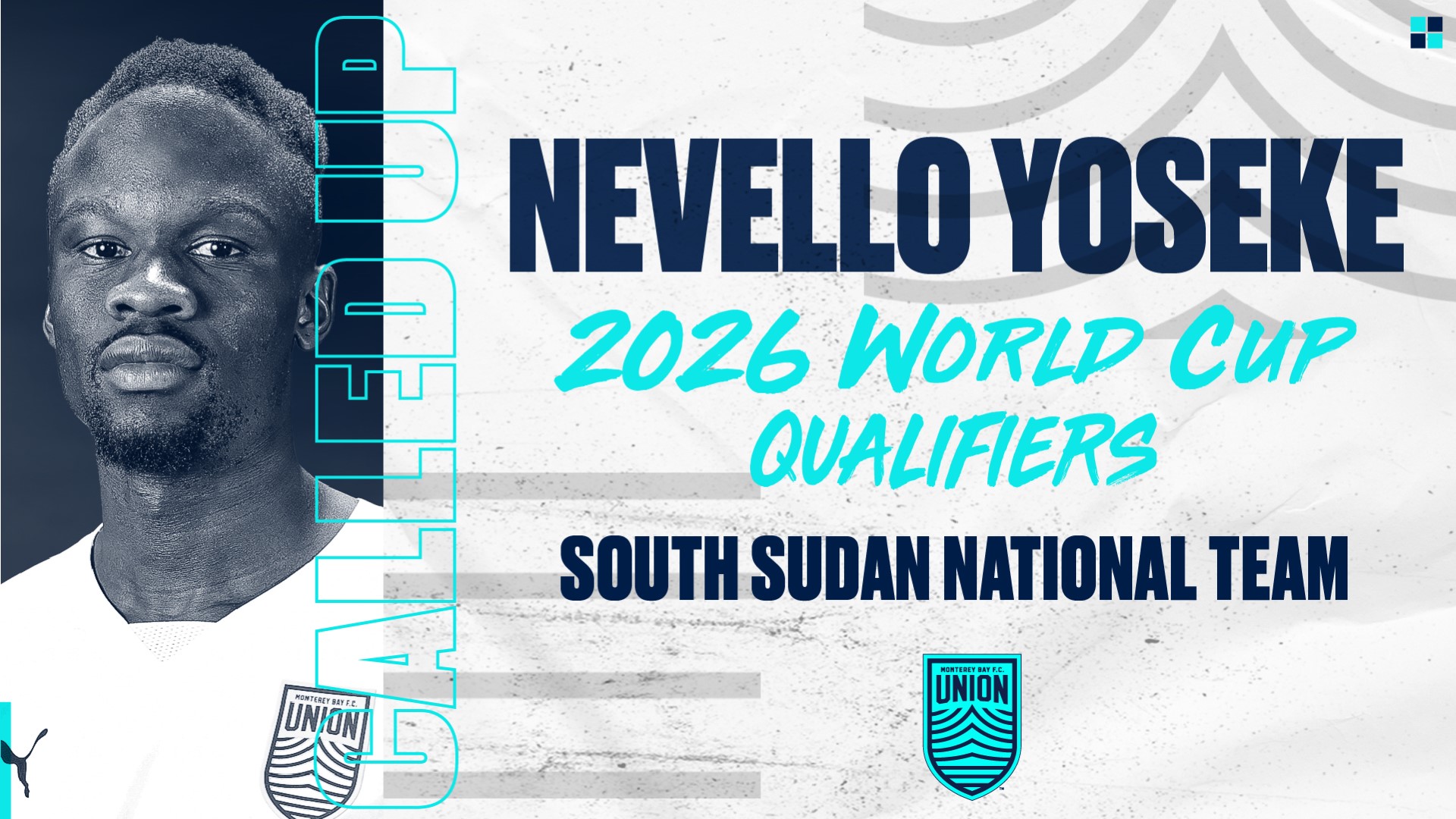 Monterey Bay's Nevello Yoseke Answers the Call from South Sudan for 2026 FIFA World Cup Qualifiers
SEASIDE, Calif. (Wednesday, November 15, 2023) – Monterey Bay F.C. midfielder Nevello Yoseke has received a second-consecutive selection to the South Sudan National Team, the Bright Stars, as the team begins preparations for its first two 2026 FIFA World Cup qualifying matches. The first of which will take place against Senegal on November 18, followed by a fixture with Mauritania on November 21.
54 FIFA-affiliated football associations from within the Confederation of African Football (CAF) will compete for qualification in nine groups of six, with the winners of each group earning a spot in the 2026 FIFA World Cup set to take place in the United States, Canada, and Mexico. South Sudan was drawn to Group B and will compete with Senegal, Mauritania, Democratic Republic of the Congo (DR Congo), Togo, and Sudan for the top spot in the group table.
In Yoseke's first season with Monterey Bay, he earned nine starts in 16 appearances across all competitions for the Crisp-and-Kelp. Back in April, the 27-year-old scored the game-winning goal in a come-from-behind victory away from home over Indy Eleven. It was Yoseke's first goal for the Union and helped to secure the Club's first road win of the 2023 season. In 875 total minutes played this past season, the 27-year-old has recorded 23 tackles, 16 interceptions and nine clearances.
Yoseke now joins South Sudan ahead of its match against Senegal on Saturday, November 18 at 11 a.m. PT at Stade Me Abdoulaye Wade in Diamniadio, Senegal. The Bright Stars will remain in Senegal at the same venue for their second contest, though it will act as the home side in a match against Mauritania at 8 a.m. PT on Tuesday, November 21. Yoseke is expected to journey to South Sudan for training camp shortly, his second international call-up in less than three months. South Sudan's next two World Cup qualifying matches are currently scheduled for June 2024.