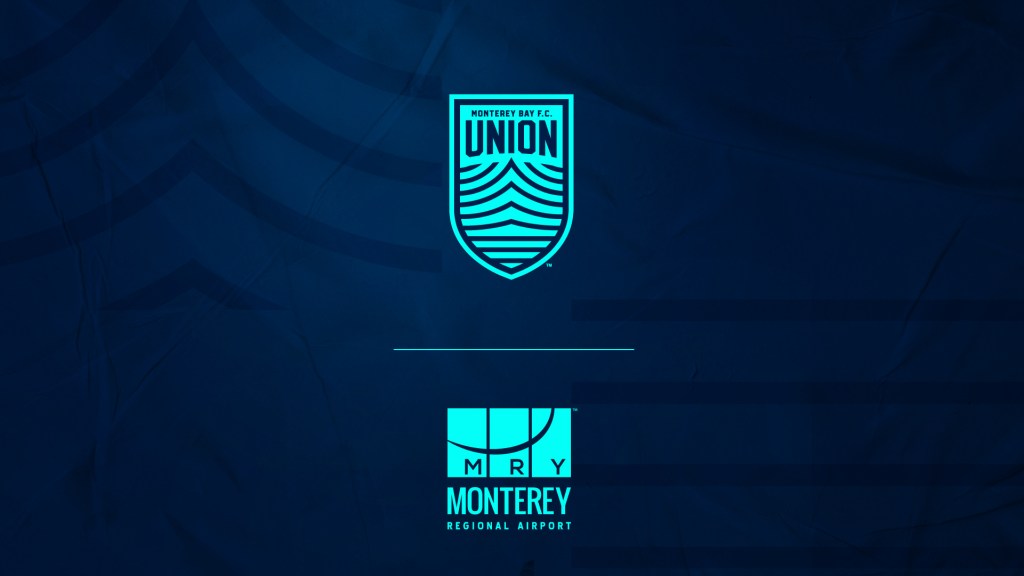 Monterey Bay Football Club (Monterey Bay F.C.) announced today a new partnership agreement with Monterey Regional Airport (MRY). As a Proud Partner of the club, the Monterey Regional Airport will receive enhanced exposure throughout the stadium on match days on field boards and other in-stadium assets, as well as through the club's digital platforms.
"The Monterey Regional Airport is proud to be a sponsor of Monterey Bay F.C.," said Monterey Regional Airport Executive Director Michael La Pier. "We are excited to be a part of the energy the team will bring to our region. We look forward to being in the stadium as our team takes to the pitch."
MRY is the only commercial airport in Monterey County and serves over 400,000 passengers each year. In addition, the Monterey Regional Airport flies nonstop to 10 destinations. Those destinations include Denver, Las Vegas, Los Angeles, Orange County, Phoenix and San Diego, all of which hold special interest among fans who are planning to travel to the club's away matches to support the Union against the likes of Las Vegas Lights FC, Orange County SC, Phoenix Rising FC, San Diego Loyal SC, Colorado Switchbacks FC and LA Galaxy II.
"We're excited to have the Monterey Regional Airport become a Proud Partner of our club," said Monterey Bay F.C. President Mike DiGiulio. "We're looking forward to having the support of our traveling fans while we're on the road, and Monterey Regional is going to be a big part of making that possible."
Monterey Bay F.C. is currently accepting seat deposits for its inaugural 2022 USL Championship season. Learn more about Monterey Bay F.C. by following @MontereyBayFC on Twitter, Instagram and Facebook and online at MontereyBayFC.com.
###
ABOUT MONTEREY REGIONAL AIRPORT
Monterey Regional Airport (MRY) is Monterey County's only commercial airport and accommodates over 400,000 passengers each year. The airport serves ten nonstop markets. We are committed to providing our customers with superior services and a convenient, hassle-free experience in a safe, secure, professional environment. Be sure to visit montereyairport.com or follow us on Facebook, Instagram and Twitter @montereyairport.