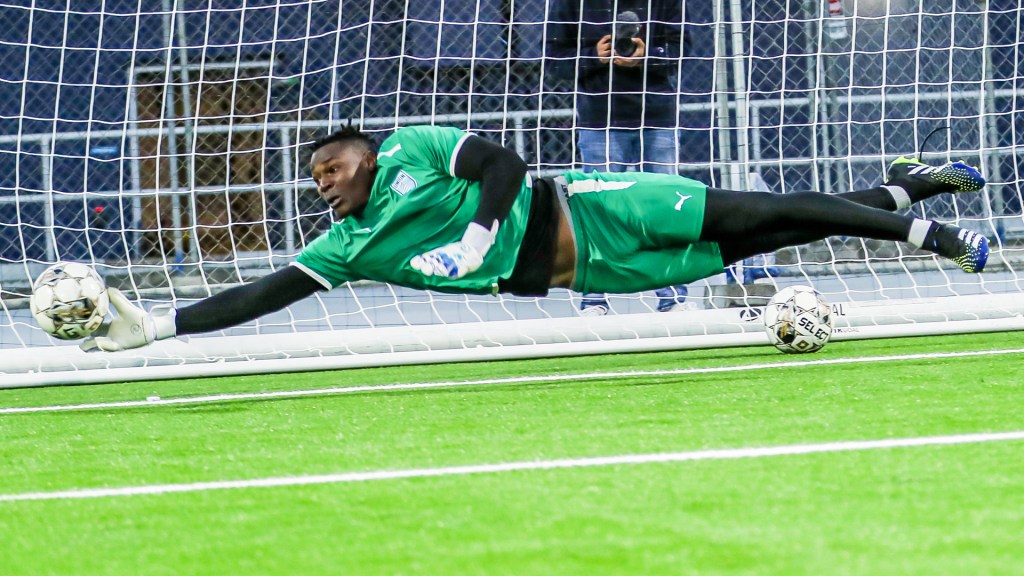 Monterey Bay F.C. announced today that the club has added goalkeeper Antony Siaha ahead of its match against Louisville City FC in Week 11 of the 2022 USL Championship campaign.
Siaha's collegiate career began at California State University Bakersfield in 2016 after winning the state title in his senior year at Tucson High School in 2015 in which he allowed just six goals on the year. The goalkeeper then recorded 60 saves in 13 starts for Ottawa University Arizona in 2017 before spending time at Benedictine University in Mesa, Arizona thereafter. In 2020, Siaha joined National Independent Soccer Association (NISA) club San Diego 1904 FC before signing a deal to become what was believed to be the tallest goalkeeper in Major Arena Soccer League (MASL) history when he joined the San Diego Sockers.
"Antony came into the team on trial and he fit in very well," explained Monterey Bay F.C. Sporting Director and Head Coach Frank Yallop. "He has good size and shot stopping ability, and we are happy to add him into the squad. Antony has big potential."
Born in Yaounde, Cameroon and raised in Tucson, Arizona, Siaha joined fellow USL Championship club San Diego Loyal SC ahead of the 2021 campaign and remained with the side into the 2022 regular season. The 24-year-old now joins Monterey Bay F.C. ahead of the team's trip to visit Louisville City FC on the weekend.
"I am feeling blessed for this opportunity and I am happy to be playing under Frank Yallop," said Siaha. "I am very excited to play in front of these amazing fans and I can't wait to play in the new stadium as well."
Player Information:
Name: Antony Siaha
Position: Goalkeeper
Age: 24
Height: 6'6" 
Hometown: Tucson, Arizona
Monterey Bay F.C. roster as of May 20, 2022 (23):
Goalkeepers: 
Dallas Jaye (Danville, California)
Rafael Díaz (Paterson, New Jersey)
Carlos Herrera (San Leandro, California)
Antony Siaha (Tucson, Arizona)
Defenders: 
Morey Doner (Collingwood, Ontario)
Hugh Roberts (Olney, Maryland)
Grant Robinson (Columbia, Maryland)
Kai Greene (Jersey City, New Jersey)
Sam Strong (Santa Barbara, California)
Midfielders: 
James Murphy (Scotch Plains, New Jersey)
Arun Basuljevic (Bronx, New York)
Mobi Fehr (New York, New York)
Sam Gleadle (Chichester, England)
Jiro Barriga Toyama (Chiba, Japan)
Adrian Rebollar (Watsonville, California)
Simon Dawkins (London, England)
Robbie Crawford (Greenock, Scotland)
Forwards: 
Walmer Martínez (Santa Cruz, California)
Chase Boone (Beaverton, Oregon)
Seku Conneh (Voinjama, Liberia)
Christian Volesky (Henderson, Nevada)
Christopher Cortez (Mission Viejo, California)
Jesse Maldonado (Chandler, Arizona)