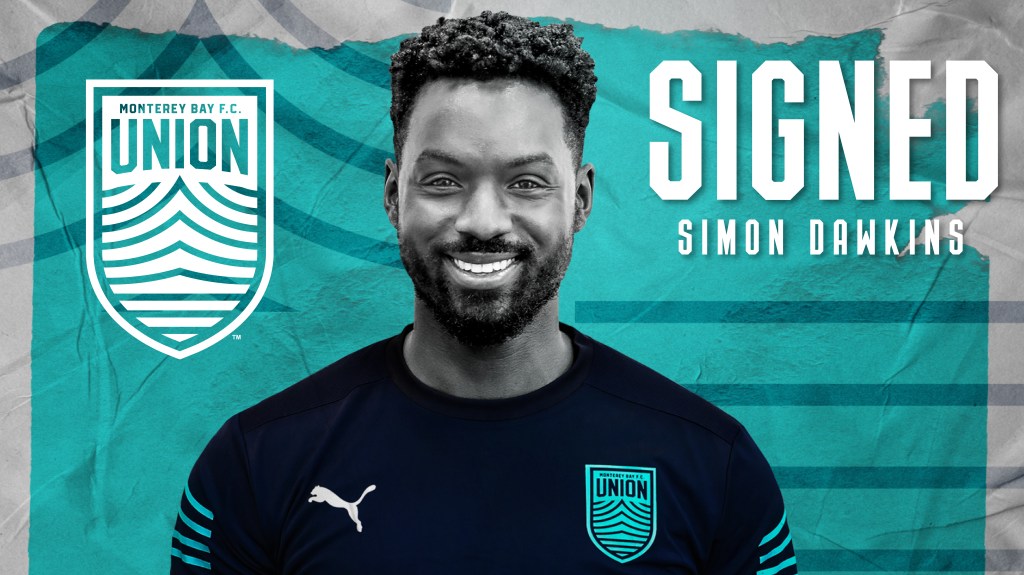 Monterey Bay F.C. announced today that the club has signed former San Jose Earthquakes forward Simon Dawkins ahead of its inaugural campaign in USL Championship.
The 34-year-old Jamaican international began his professional career in the youth academy of English Premier League side Tottenham Hotspur and scored three goals in six appearances for the Hotspur U18 and U23 sides before joining Leyton Orient on loan in 2008 where he played in 11 matches and made his cup debut in the English Football League Trophy. Then in 2011, Dawkins went out on loan to Major League Soccer club San Jose Earthquakes. During his loan to the Quakes, the forward scored 14 goals in 53 appearances.
Following a short loan to English club Aston Villa at the start of 2013, Dawkins went out on loan again and ended the year on loan at Derby County. After a successful loan stint in Derby, the London, England native made a permanent move to the Rams and recorded four goals and three assists in 47 appearances throughout his next three seasons at the club.
From 2016-2018, Dawkins returned to the Earthquakes and scored five goals in 38 appearances in his second stint with the San Jose side. Most recently, Dawkins joined Ipswich Town in English League One.
"Simon is a very good player that will bring a wealth of experience with him," explained Monterey Bay F.C. Sporting Director and Head Coach Frank Yallop. "He's a player I know from my San Jose Earthquake days. He can play multiple forward positions and will help the younger players."
Dawkins made his international debut for Jamaica on May 26, 2014 in a friendly match against Serbia, and scored his first international goal in a friendly against Egypt on June 4, 2014. In total, Dawkins has scored three goals in 21 career international caps, including 17 starts.
"I'm excited to get started with Monterey Bay F.C. and looking forward to working with Frank and Ramiro again," said Dawkins. "I will do my best for the club to be successful and help the younger players progress."
Player Information:
Name: Simon Dawkins
Position: Midfielder, Forward
Age: 34
Height: 5'11"
Hometown: London, England
Monterey Bay F.C. roster as of March 15, 2022 (20):
Goalkeepers: 
Dallas Jaye (Danville, California)
Rafael Díaz (Paterson, New Jersey)
Defenders:
Morey Doner (Collingwood, Ontario)
Hugh Roberts (Olney, Maryland)
Grant Robinson (Columbia, Maryland)
Kai Greene (Jersey City, New Jersey)
Sam Strong (Santa Barbara, California)
Midfielders: 
James Murphy (Scotch Plains, New Jersey)
Arun Basuljevic (Bronx, New York)
Mobi Fehr (New York, New York)
Sam Gleadle (Chichester, England)
Jiro Barriga Toyama (Chiba, Japan)
Adrian Rebollar (Watsonville, California)
Simon Dawkins (London, England)
Forwards:
Walmer Martínez (Santa Cruz, California)
Chase Boone (Beaverton, Oregon)
Seku Conneh (Voinjama, Liberia)
Christian Volesky (Henderson, Nevada)
Christopher Cortez (Mission Viejo, California)
Jesse Maldonado (Chandler, Arizona)