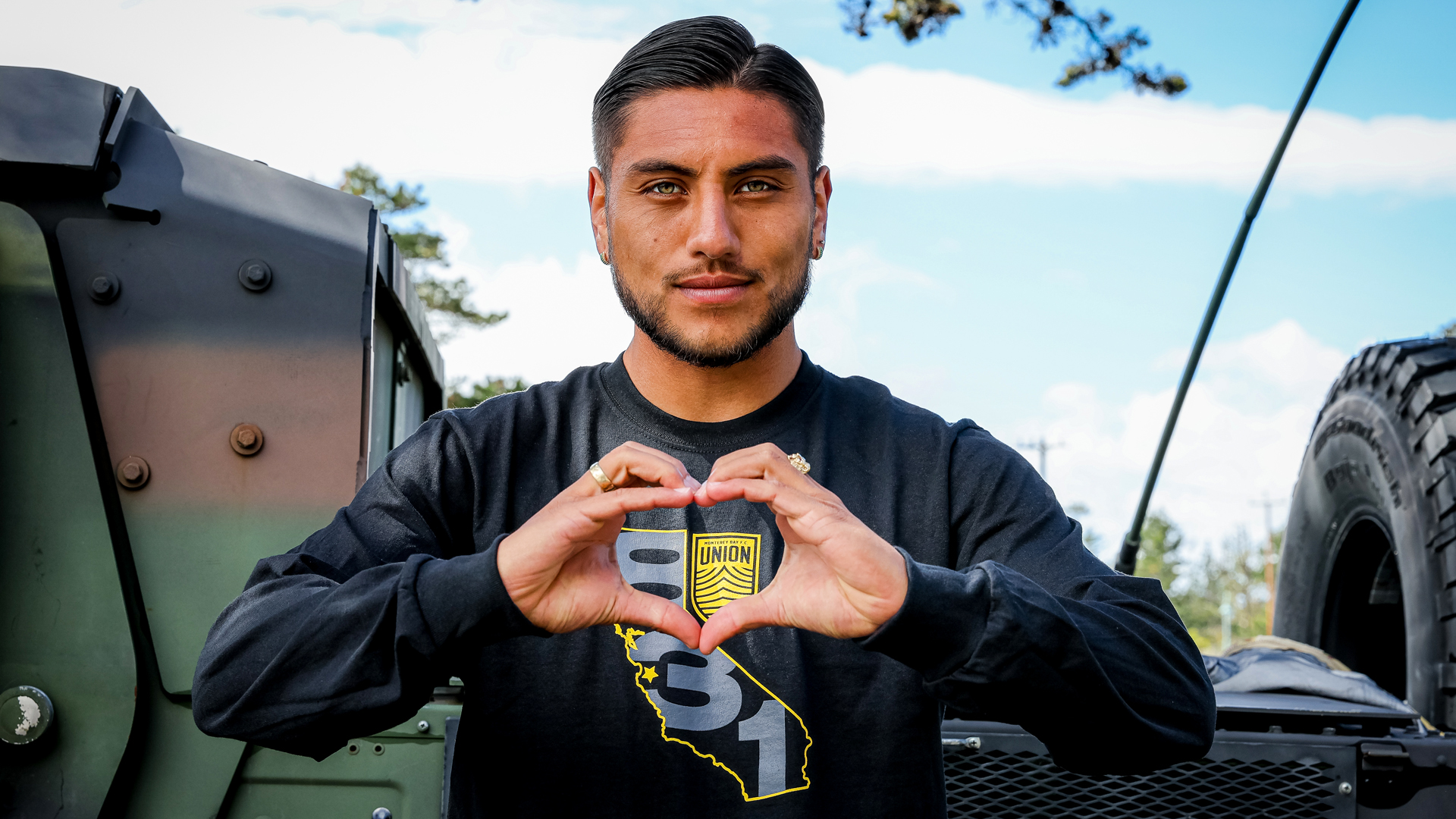 Monterey Bay Football Club Introduces the Light Fighter Kit in Homage to the Former Fort Ord
Within the 831, Monterey Bay Football Club represents more than professional soccer at a level this area has never seen before. It represents the community, a greater Union of past and present, a greater Union of people and place, and the Greatest Union of Land and Sea. This season, Monterey Bay F.C. is introducing a third kit meant to both inspire remembrance and honor the 831's unique history. In homage to the legacy of Fort Ord, a former United States Army base that now houses the Club's home stadium and headquarters in Seaside, Monterey Bay F.C. reveals the details behind the first kit of its Legacy Collection: the Light Fighter.
The new-look, all-black kit is accentuated by the official third color of the Club, dune yellow – named after Fort Ord Dunes State Park and the sand dunes that line the ocean along the coast. Named in honor of the 7th Infantry Division Light Fighters that once called Fort Ord and the greater Monterey Peninsula home, the black and dune yellow kit design represents both Fort Ord and the Light Fighters by matching the black, gold, and white colors of the United States Army.
Monterey Bay F.C. will unveil the Light Fighter kit in full this Saturday, April 1 and will don the kit for the very first time on Saturday night against San Antonio FC in its continuing mission to Defend the 831 – a familiar mission once shared by each and every soldier and civilian that lived on and trained at Fort Ord for nearly 80 years beginning in 1917. The Light Fighter kit is the first of MBFC's Legacy Collection, a jersey collection that will honor the 831 community in new and creative ways throughout future seasons.
A limited quantity of the Light Fighter kit will be available for purchase exclusively at Cardinale Stadium when gates open at 4:30 p.m. on Saturday. In addition, the pictured item – a special-edition black long sleeve – and other Light Fighter kit themed merchandise will also be available in limited quantity when gates open this Saturday.
Fans attending Saturday's match will have the first chance to see the Light Fighter kit in action. Tickets for the match are available online and at the box office. Visit www.MontereyBayFC.com for more information. Learn more about Monterey Bay F.C. by following @MontereyBayFC on Twitter, Instagram and Facebook, as well as online at MontereyBayFC.com.