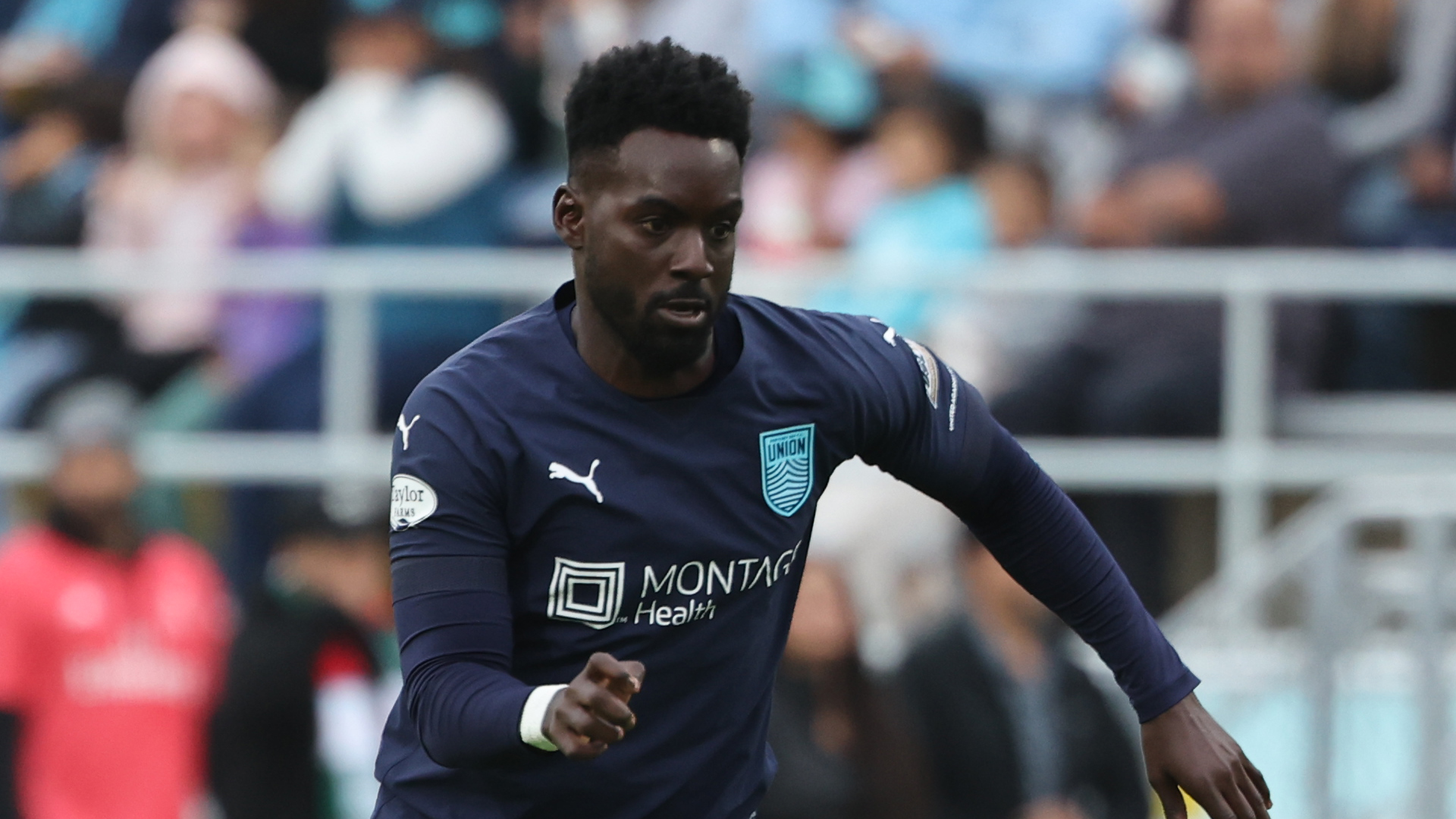 Monterey Bay F.C. Falls 1-0 to Sacramento Republic FC in Seaside
SEASIDE, California (Saturday, August 5, 2023) – Monterey Bay F.C. (7-10-6, 27 points) was defeated 1-0 at home to Sacramento Republic FC (11-3-8, 41 points), presented by Prep Club Society.
Access the postgame quote sheet here
A scoreless first half hour was highlighted by several dangerous opportunities inside the box for an energetic Monterey Bay side, though none of them quite ended in chances on frame. Against the run of play in the 35th minute, the visitors found the opening goal off the foot of Russell Cicerone to steal the 1-0 lead. The Union built up an attack in the 44th minute. Simon Dawkins floated a ball into the box towards Alex Dixon, but it was cleared away by the last defender with a header. Monterey Bay remained in possession following the clearance, ending in Grant Robinson whipping a ball into the six-yard box from the left flank, but the cross was blocked before it could reach Dixon in the area. Rafa Baca then led a counter attack for Monterey Bay with a minute to play in the half, but his lob into the box just missed the head of Chase Boone and the half ended with Sacramento in front at the break.
Republic FC earned a look on frame eight minutes into the second half, but the shot from Zeiko Lewis was saved by a diving Carlos Herrera to keep the hosts within striking distance. A minute later, Herrera came up big once again when he stonewalled a shot by Keko, denying Sacramento on back-to-back dangerous opportunities. Monterey Bay came close to the equalizer in the 90th minute when Walmer Martínez played Jesse Maldonado into the box, but the defender was able to close him down to stop the shot and the match ended 1-0 in favor of Sacramento.
Up Next: Monterey Bay takes to the skies next weekend for a cross-country fixture against Eastern Conference side Tampa Bay Rowdies at Al Lang Stadium in St. Petersburg, Florida on Saturday, August 12 at 4:30 p.m. PT. The match can be streamed live on ESPN+.
Notes:
– Named to the starting eleven, new signing Rafa Baca made his Crisp-and-Kelp debut in the match.
– James Murphy returned to the lineup for the first time in nearly a month after missing the previous three matches with a hamstring injury.
– Sam Gleadle and Ugo Okoli were unavailable in the match for personal reasons, while Chuy Enríquez (knee) and Max Glasser (hamstring) missed the match due to injury.
Match: Monterey Bay F.C. vs Sacramento Republic FC
Date: August 5, 2023
Venue: Cardinale Stadium; Seaside, California
Weather: Mostly sunny and 60 degrees
Attendance: 3,820
Scoring Summary: 1 2 F
Monterey Bay F.C. 0 0 0
Republic FC 1 0 1
SAC: Russell Cicerone (Keko) 35'
Lineups:
Monterey Bay F.C. (4-2-3-1): Carlos Herrera; Grant Robinson, Hugh Roberts II, Kai Greene, Morey Doner; Rafa Baca (Jesse Maldonado, 85'), James Murphy (Adrian Rebollar, 71'); Simon Dawkins (Walmer Martínez, 63'), Mobi Fehr, Chase Boone (Christian Volesky, 63'); Alex Dixon
Subs not used: Antony Siaha, Alex Lara, Nevello Yoseke
Sacramento Republic FC (3-4-3): Danny Vitiello; Lee Desmond, Shane Weidt, Connor Donovan, Jack Gurr, Jared Timmer; Matt LaGrassa, Arnold Lopez (Viader Damia, 72'); Keko (Aldair Sanchez, 85'), Zeiko Lewis (Luther Archimede, 76'), Russell Cicerone
Subs not used: Carlos Saldana, Johnny Fenwick, Rafael Jauregui, Ezekiel Padilla
Stats Summary: MB / SAC
Shots: 6 / 10
Shots on Goal: 1 / 4
Saves: 3 / 1
Corner Kicks: 6 / 5
Fouls: 9 / 9
Possession: 52.5% / 47.5%
Misconduct Summary:
MB: Chase Boone (caution) 42'
SAC: Lee Desmond (caution) 69'
SAC: Arnold Lopez (caution) 72'
MB: Walmer Martínez (caution) 74'
SAC: Lee Desmond (caution, dismissal) 86'
MB: Jesse Maldonado (caution) 88'
Officials:
Referee: Elton Garcia
Assistant Referee: Matthew Schwartz
Assistant Referee: Mark Novosel
Fourth Official: Andrew Hanks