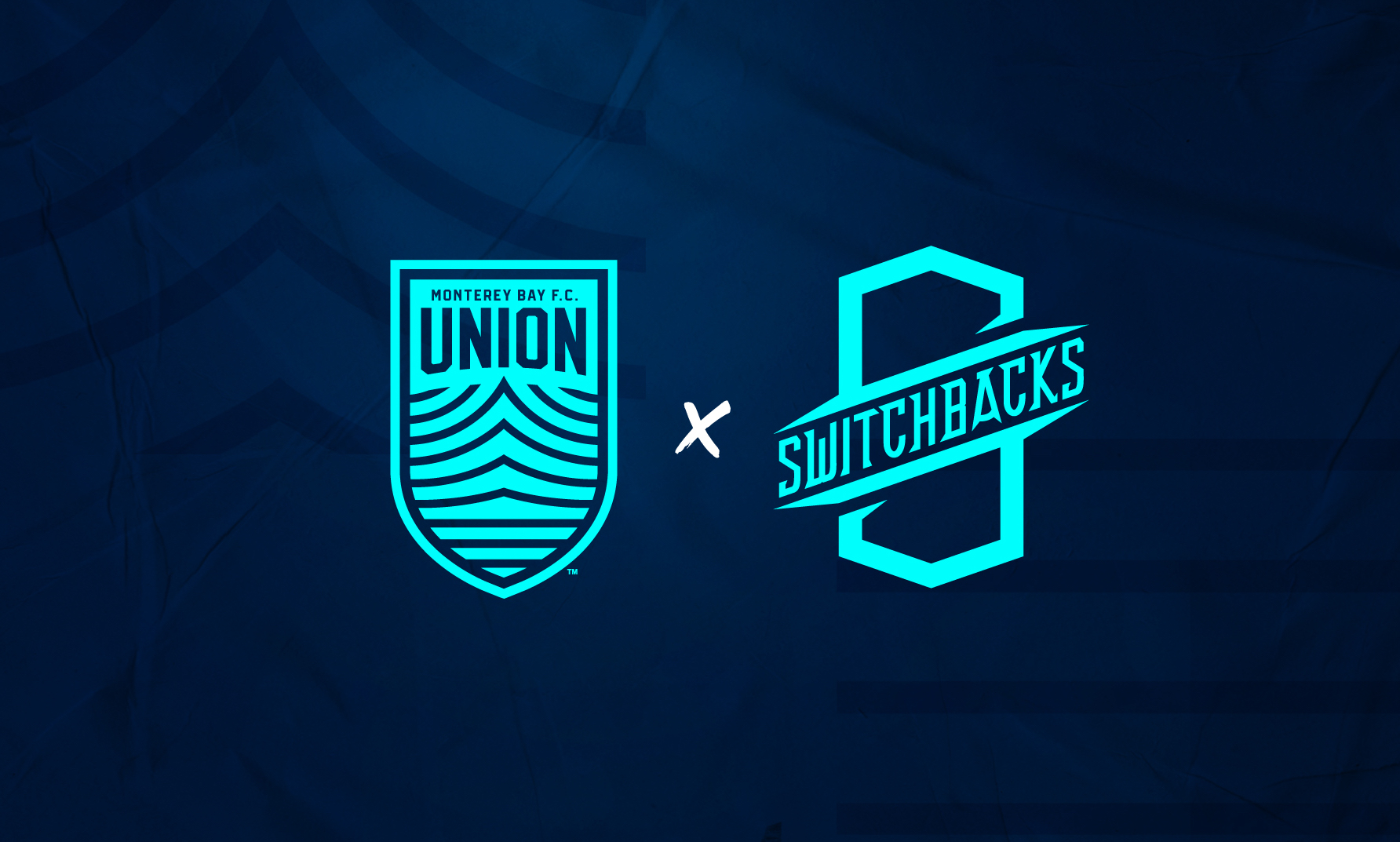 Monterey Bay Welcomes Colorado Springs to Seaside on Back to School Night at Cardinale Stadium
SEASIDE, California (Friday, August 25, 2023) – Monterey Bay F.C. (7-11-7, 28 points) welcomes Colorado Springs Switchbacks FC (11-11-3, 36 points) to Cardinale Stadium for Back to School Night on Saturday. Kickoff is set for 7 p.m. PT in Week 25 of the 2023 USL Championship regular season, presented by Montage Health Foundation. Saturday's match will be broadcast locally via KION on FOX 35 (46.2 over the air, 35 Dish, 47 DirecTV and 3/702 HD Xfinity), with live streaming available on ESPN+.
Monterey Bay and Switchbacks FC last met at the beginning of July at Weidner Field in Colorado Springs, Colorado. It was the second road match in four days for the Union and Colorado Springs took full advantage for a 4-0 win. Juan Tejada scored just a minute and 31 seconds into the match for Switchbacks FC, the fastest goal allowed in the Union's short history to date.
With the Union's loss to Colorado Springs last month, Switchbacks FC now owns the advantage in the all-time head-to-head matchup with a 2-1-0 record over the Union, though both wins for Colorado Springs came at Weidner Field. The lone victory for Monterey Bay in the previous three meetings between the sides took place in Seaside at Cardinale Stadium, which just so happens to be where the matchup is headed next.
Coming off a shutout draw away from home against the reigning champions in San Antonio, the Crisp-and-Kelp are poised to make a final run at the postseason with nine games remaining. Currently only four points back of seventh place and eight points behind Colorado Springs in sixth, a win at home this weekend is vital to Monterey Bay's playoff hopes in its sophomore campaign as points are officially at a premium if the Club hopes to get back over the line and into, at the very least, the eighth and final playoff spot by season's end. For Switchbacks FC, a win in Seaside would go a long way toward not only securing its spot above the playoff line, but also making a push for a top-four spot in the Western Conference table.
Monterey Bay F.C. vs. Colorado Springs Switchbacks FC
Cardinale Stadium; Seaside, California
Saturday, August 26, 2023; 7:00 p.m. PT
Access MBvCOS Match Notes
The Adobe PDF version of the 2023 Match Guide in advance of Saturday's contest between Monterey Bay F.C. and Colorado Springs can be found here. Media members looking to receive the document as an attachment or have further questions are asked to please contact Steven Vargo in MBFC Communications via email at steven@montereybayfc.com.
SportsClubStats Playoff Predictor (8.3%)
Chance of playoffs with a WIN: 14.1%
Chance of playoffs with a DRAW: 5.7%
Chance of playoffs with a LOSS: 3.6%
Relevant Upcoming League Fixtures:
Hartford (H) over El Paso (A) → MBFC + 1.3%
FC Tulsa (A) over New Mexico (H) → MBFC + 1.1%
Las Vegas (H) over Phoenix (A) → MBFC + 1.0%
San Diego (A) over Rio Grande Valley (H) → MBFC + 0.7%
2023 Records
Monterey Bay F.C. (7-11-7, 28 pts, 11th West); Colorado Springs (11-11-3, 36 pts, 6th West)