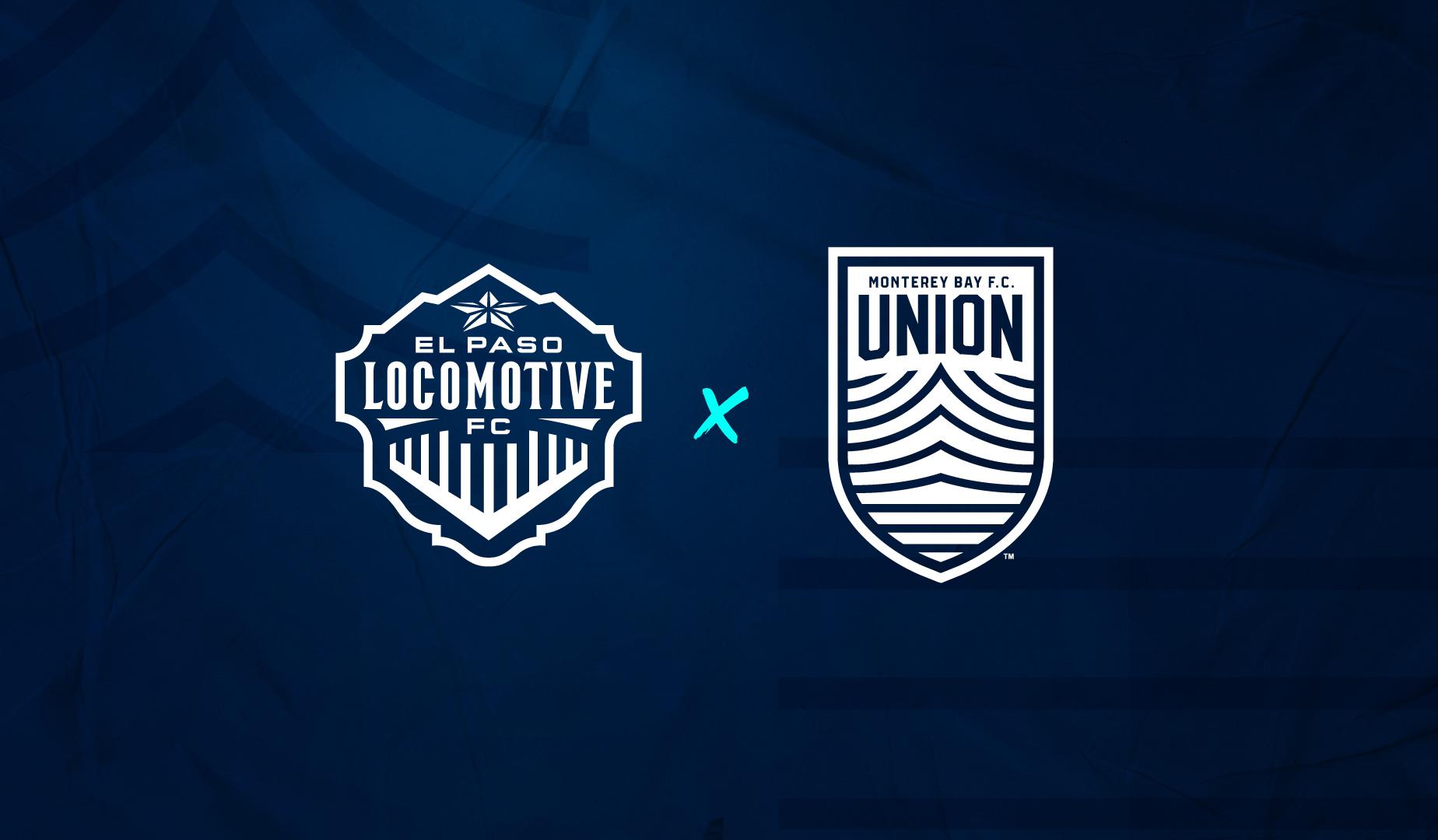 Monterey Bay Aims to Escalate Momentum Ahead of Critical El Paso Locomotive FC Fixture
EL PASO, Texas (Friday, September 1, 2023) – Monterey Bay F.C. (8-11-7, 31 points) visits El Paso for a critical Western Conference matchup on Saturday against Locomotive FC (10-10-5, 35 points). Kickoff is set for 6:30 p.m. PT at Southwest University Park in Week 26 of the 2023 USL Championship regular season. Live streaming of the match will be available on ESPN+.
Following an important 2-1 win at home against Colorado Springs over the weekend that snapped a nine-game winless streak, the Crisp-and-Kelp's playoff hopes remained alive ahead of a huge match in El Paso on Saturday. Firmly in win-now mode and just four points back of Locomotive FC in eighth place, the Union's playoff hopes all but hinge on a win at Southwest University Park. Though not mathematically eliminated with a loss, falling seven points back of the playoff line with seven matches to play could prove to be insurmountable.
El Paso comes into the match on the heels of a 2-0 road victory over Hartford Athletic that ended their 10-match winless slide – the Texas team's first win since June 14. In relatable circumstances to the Union's current situation, Locomotive FC will be just as desperate to get back on track and build some momentum of their own as they look to hold onto the eighth and final playoff spot in the Western Conference.
Looking back, Monterey Bay and Locomotive FC previously matched up on July 8 in a contest that finished as a scoreless draw at Cardinale Stadium in Seaside, California, bringing the all-time head-to-head between these two Western Conference sides to an even 1-1-1. The home side is undefeated in all three matches so far, with Monterey Bay being handed its lone loss of the series at Southwest University Park in the middle of the Union's inaugural seven-match road trip last season.
SportsClubStats Playoff Predictor (11.4%)
Chance of playoffs with a WIN: 25.0%
Chance of playoffs with a DRAW: 10.4%
Chance of playoffs with a LOSS: 5.1%
Week 26 Fixtures to Watch:
New Mexico vs Charleston
→ CHS win = MBFC +1.2%
→ NM win = MBFC –1.6%
Colorado Springs vs Louisville City
→ LOU win = MBFC +1.4%
→ COS win = MBFC –1.2%
El Paso Locomotive FC vs. Monterey Bay F.C.
Southwest University Park; El Paso, Texas
Saturday, September 2, 2023; 6:30 p.m. PT
Access ELPvMB Match Notes
The Adobe PDF version of the 2023 Match Guide in advance of Saturday's contest between Monterey Bay F.C. and El Paso Locomotive FC can be found here. Media members looking to receive the document as an attachment or have further questions are asked to please contact Steven Vargo in MBFC Communications via email at steven@montereybayfc.com.
2023 Records
El Paso Locomotive FC (10-10-5, 35 pts, 8th West); Monterey Bay F.C. (8-11-7, 31 pts, 10th West)